With countless incidents around maternal health in the country and little or no justice achieved, lawyers have been urged to engage in creative lawyering, utilising the right-based aspects of the constitution to demand justice for victim. This will go a long way in reducing incidences of careless and needless maternal deaths and enhancing women's rights.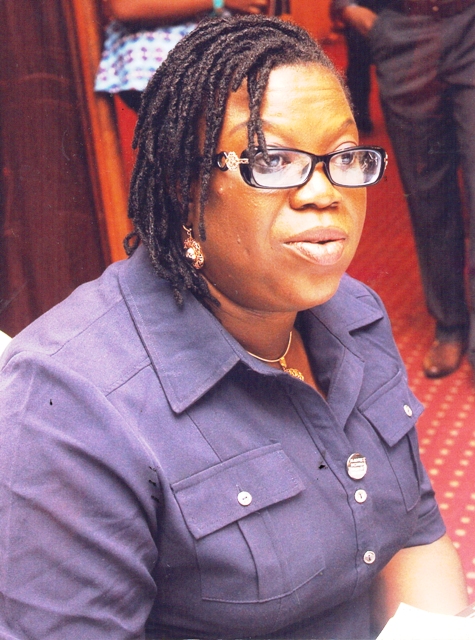 This was the focus at a two-day training for lawyers in rights-based perspectives in maternal health adjudication, litigation and other legal measures in handling maternal health cases organised by the Women Advocate Research and Documentation Centre (WARDC).
According to the Executive director, WARDC, Dr. Abiola Akiyode-Afolabi, "Nigeria rates second to India in maternal mortality, even the reduction at 630 deaths per 100,000 live births in Nigeria is unacceptably high. The deaths of women during pregnancy or  delivery is a major public health challenge hence constitutes a violation of fundamental rights, including rights to life and right to family life."
She noted that even though maternal health issues are not properly stated in the Constitution, most countries where they have successfully challenged constitutional reproductive right issues do no also have chapters that are justiciable, but they picked it up from right to life and other related areas which are also in our constitution.
Akiyode-Afolabi added, "We are asking lawyers to be more creative, we want them to expose the laws and get them tested, it is because we have not tested the laws enough that have made some cases not litigated. Some of the things that Gani Fawehinmi talked about in those days were not in the law, he tested it and the decisions has helped to strengthen the law. Some of our laws should not just stay as decoration, they should be investigated and examined."
A legal practitioner with WARDC and one of the speakers, Emmanuella Azu, said, "Most lawyers are trained to believe that issues around sexual and reproductive health is an issue of negligence, but then this is more of a human rights issue. This perspective is missing in our curriculum especially for older lawyers who have been in the field practicing. So we are not taught that issues around sexual health could also be a human rights issue. So this training brings to the fore that when there is a violation in sexual health, it is a violation of the individual's rights.
"Going further we hope to see that lawyers become creative in handling issues like this when faced with them. Although we have challenges and some of them have impede some lawyers from litigating these cases. For instance, chapter two of our constitution makes issues around right to health not justiciable but this training will open up more creative ways that will make issues around sexual and reproductive health more justiciable looking from the perspective of right to life, right to privacy and torture which are linked to sexual and reproductive health."
Former Chairman, Nigerian Bar Association, Ikeja branch, Yinka Farounbi, said that awareness is key to gaining knowledge.
His words: "The law is crucial in any society and more importantly when handled appropriately to get justice. And so this training is to re-awaken the consciousness of lawyers to their responsibility in ensuring that they play a major role in protecting and saving lives. This training also gives us a platform to give a holistic look at the law and see areas where we can recommend to the legislature for necessary amendment."
By Chinyere Obia