Lawyers, on the platform of the Ikeja Branch of the Nigerian Bar Association (NBA), have fixed Tuesday, March 13, 2018 as protest date against what they term "excessive and arbitrary tax regime" in Lagos State, if after seven days Governor Akinwunmi Ambode failed to reverse new charges under the Land Use Charge Law 2018.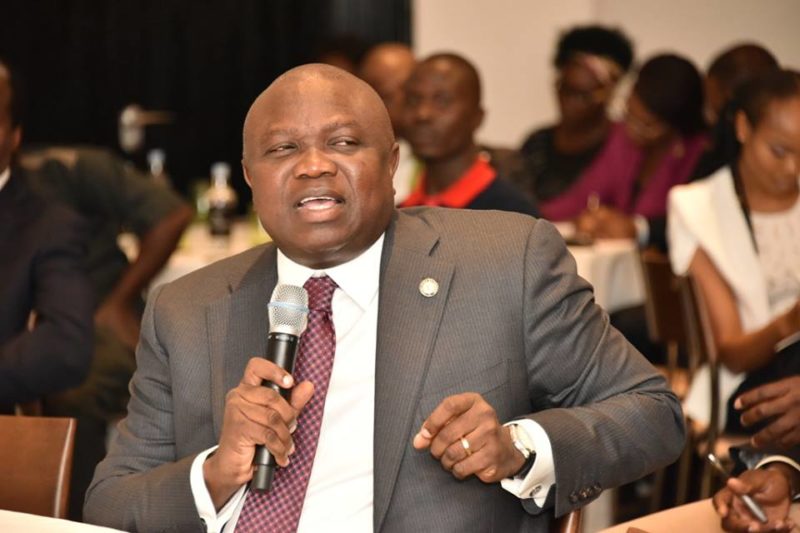 Speaking on the planned protest during a press briefing on Wednesday, March 7, the Chairman of the Branch, Mr. Adesina Ogunlana, said the protest march would start from the Branch Secretariat in Ikeja all the way to the Lagos State Secretariat in Alausa. The protest, he added, is tagged: "Hell Tax Must Go".
Ogunlana said the Branch was set to begin the first phase of critical and constructive response to the "decidedly insensitive, provocative arbitrary and parochial tax agenda programme and meltudily" against the Ambode administration.
His words: "Few weeks ago, Lagosians woke up to learn about the hyper-inflated rate of the so called 'Land Use Charge' which the Governor of Lagos has escalated upwards by 400 percent.
"Recently, one of our colleagues who regularly pays the sum of under N140,000 as LUC for office building received a notice of the LUC demand, he is now to pay the amount of N2 million.
"If these tax rates are allowed, Lagos State would be turned into a 'Toxic Environment and a living hell' for Lagosians."
Ogunlana said that the increase in property tax of the LUC would have an adverse effect on all other services and function in Lagos as owners of properties and services will automatically transfer other financial burdens to their customers who will have to bear the burden or crumble.
He opined that it is absurd that the governor is seeking dialogue after its government had "deliberately and selfishly" created the situation in the first instance.
"My view is that the government of Lagos State has lost sync with the difficult and harsh realities of life of the people of Lagos and has taken their support and goodwill for his government for granted."
Ogunlana demands for a scrapping of the new tax regime.
"Life will become not only too expensive but volatile and dangerous.
"The government cannot hide under 'Developing Lagos into a Mega Smart City2 to kill Lagosians with pharaoic taxes," he said.