The Lagos State Waste Management Authority (LAWMA) on Tuesday, May 8, 2018 urged residents to always bag their wastes to ensure effective evacuation.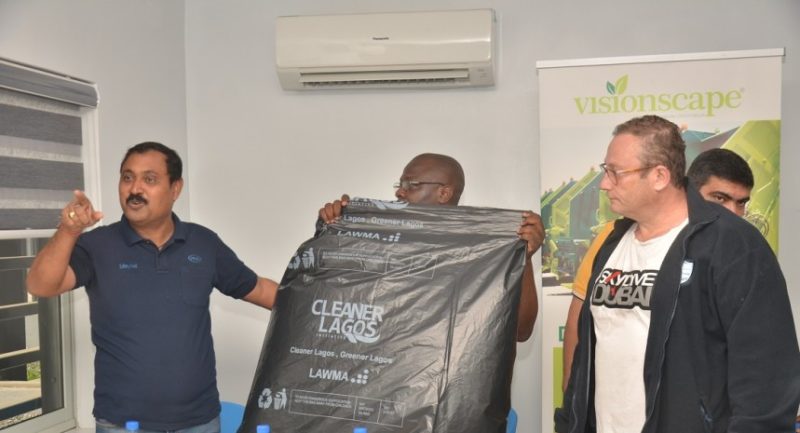 LAWMA General Manager, Segun Adeniji, told the News Agency of Nigeria (NAN) in Lagos that the state government's Cleaner Lagos Initiative had been distributing garbage bags to residents for easy waste evacuation.
"We have noticed that nylon bags did not get to certain areas, but areas where they get to, they are being used.
"Areas where they have not got to, people are expected to even buy the nylon; a roll of nylon is N250.
"People can buy this to ensure the cleanliness of the environment, you buy to complement what is available," the general manager said.
He said that the March 2017 Lagos Environmental Sanitation and Protection Law clearly stated the role of LAWMA as a regulator.
Adeniji said that, before the law, LAWMA was a fully operational organisation directly in charge of refuse collection all over the state but, with the new law, it became a regulator.
According to him, LAWMA's role is to make policies, monitor and supervise all those in Lagos that waste management has been concessioned to.
"What we have found out is that the job is going gradually and there is still much to be done. As a regulator we have seen a few gaps here and there and we are adjusting the gaps.
"The gaps showed that the equipment is not enough, they are arriving in batches. On a monthly basis, a good number of trucks are arriving.
"As soon as the concessionaire, that is Visionscape Sanitation Solution, has full complement of trucks, then you will see the whole places will be very clean," he said.
Special Adviser to the Gov. Akinwunmi Ambode on CLI, Adebola Shabi, had said that as at March this year, Visionscape distributed over eight million garbage bags and over 400,000 garbage bins across Lagos.
"What we want from people living in Lagos is to generate your waste, bag your waste and drop them in front of the houses for effective cleaning and preventive blockage of our drainage and canals.
"The garbage bags and bins are meant for the waste generated, so please ensure that the wastes are packaged and kept at the front of the houses," Shabi said.
By Florence Onuegbu