An environmentalist, Mr Philip Obuesi, on Saturday, February 15, 2020 lauded the efforts of the Lagos Waste Management Authority (LAWMA) in keeping Lagos clean.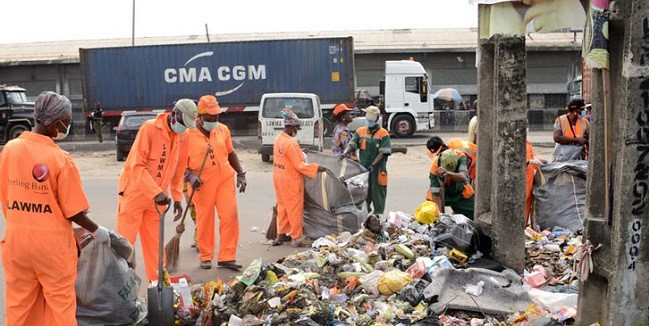 Obuesi, Convener, High Level Citizens Forum on Waste Reduction and Management, made the commendation in an interview with the News Agency of Nigeria (NAN) in Lagos.
He said that LAWMA's public enlightenment drive and a good attitude to work had helped to keep the commercial centre clean.
"The present LAWMA team is working hard to maintain the clean environment that we are enjoying.
"One of the magics it employed to achieve this is proactive enlightenment of the citizens.
"They make the residents to know why they should keep their environment neat and how best to dispose of waste.
"The organisation supports its talks with actions such as the LAWMA Blue Box Initiative that compels residents to separate their recyclables into separate blue box distributed to them by LAWMA while the non-recyclables are put in another box to aid evacuation and the state's reuse policy on plastic waste," he said.
He said that public places in Lagos were looking better and attested to the good management of the waste managers.
He added that LAWMA's good policy direction had reduced the animosity between waste collectors and the state residents that used to result in abandoning an area with heaps of refuse for weeks.
A plastic recycler, Mr Yusuf Kelani, also told NAN that LAWMA, in its determination to keep Lagos clean, had spurred the public into making money from recycling used plastics.
"If the about five billion plastic bottles being generated annually are left in the environment, the problem it will constitute will overwhelm us.
"Though only 30 per cent of that figure is being gathered and recycled, by the time the remaining will be captured for recycling, the environment will be cleaner, and people will make more money recycling," he said.
He appealed to the Lagos State Government to ensure regular payment of the private sector participation operators, to maintain a clean environment.
By Uchenna Eletuo