The Lagos Waste Management Authority (LAWMA) has increased the number of fleets for waste evacuation in its drive for a cleaner environment.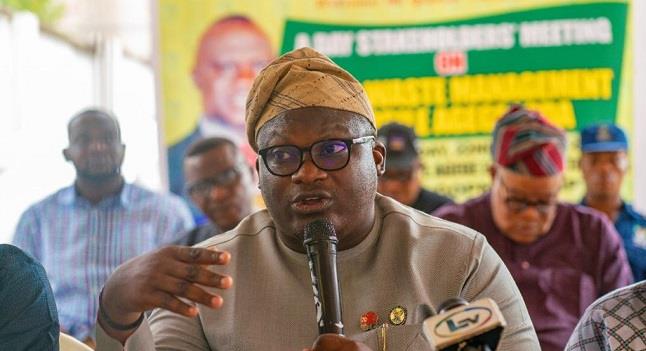 This is contained in a statement signed by Mr Ibrahim Odumboni, the Managing Director/ Chief Executive Officer of LAWMA, on Saturday, April 8, 2023, in Lagos.
Odumboni also congratulated Christians as they mark the resurrection of Jesus Christ.
He expressed readiness to cater to the waste management needs of residents before, during, and after the Easter festivities.
He said that, to achieve this goal, the agency had stepped up its operations by adding more fleets across all districts in the state.
Odumboni added that Private Sector Participant (PSP) operators had been directed to work efficiently in their designated areas irrespective of assigned days.
He said that the agency would provide back-up services to bridge any gap when the need arises.
"We want to assure residents that LAWMA has made adequate arrangements by adding more trucks across all the districts to ensure that this year's Easter celebration is observed in an environmentally friendly atmosphere.
"PSP operators have also been mandated to ensure prompt evacuation of waste generated by tenements, during and after the festive period," Odumboni said.
He urged Lagos residents to avoid acts that could pollute the environment, and advised motorists to drive with caution, considering the sanitation workers (street sweepers) and other service providers discharging their duties during the period.
While wishing Lagosians a clean Easter celebration, Odumboni urged residents to bag their wastes, patronise assigned PSP operators, and promptly pay their waste management bills.
By Fabian Ekeruche