As government representatives, civil society organisations and Indigenous leaders gather in New York for Climate Week, the UN General Assembly, and the UN Secretary-General's Climate Ambition Summit to advance the agenda for climate action, the Fossil Fuel Non-Proliferation Treaty Initiative and the Ford Foundation are hosting an event to generate dialogues around the protection of the Amazon as an exclusion zone for hydrocarbons and other harmful related activities.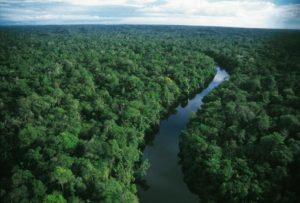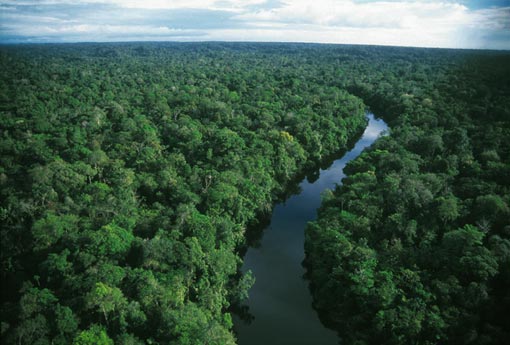 The event, tagged "Safeguarding the Amazon: A Call for a Fossil Fuel Non-Proliferation Zone", will hold on September 19, 2023. It seeks to identify solutions and pathways forward to a fossil fuel free Amazon that addresses human rights, ecological, economic and political barriers to stopping oil drilling in the lungs of the planet, the world's largest tropical rainforest.
Across the Amazon, Indigenous peoples are fighting for their rights, and working to stop fossil fuel extraction in their territories. In addition, many national governments in the Amazon have expressed support for climate mitigation and protection of human rights and biodiversity. Yet, expansion of oil drilling in the Amazon continues and is having a devastating impact on Indigenous lives, livelihoods and global climate stability.
While there is clear interest in opening up more of the Amazon to oil extraction, like recent efforts in Peru to auction new oil blocks, there are many local and international initiatives aiming to stop exploration. The Amazon Summit held in Belem, Brazil in August, the national referendum vote in Ecuador to safeguard the Yasuní National Park, the proposal to protect 80 percent of the Amazon by 2025 (80×25), and the idea of the Amazon as a fossil fuel non-proliferation zone are all part of key discussions and political developments towards protecting the Amazon.
Panelists at the event include: Carola Mejia (Bolivian economist, specialized in sustainable development), Kevin Koenig (Climate, Energy, and Extractive Industry Director, Amazon Watch), Nemo Guiquita (Amazonian Indigenous Leader from Ecuador), Fany Kuiru (Indigenous leader from the Uitoto people, Coordinator of COICA – Coordinadora de las Organizaciones Indígenas de la Cuenca Amazónica), andElaine Shajian Shawit (Indigenous leader of the Awajún people, President of the Regional Coordinator of the Indigenous Peoples of San Lorenzo – CORPI SL).
Others are Sonia Guajajara (Minister of Indigenous Peoples of Brazil), Kleber Karipuna (Indigenous leader of the Karipuna people, and Executive Coordinator of the Articulation of Indigenous Peoples of Brazil – APIB), Susana Muhamad González (Minister of Environment and Sustainable Development of Colombia), Dario Mejia Montalvo (Chair of the UN Permanent Forum on Indigenous Issues) and Alex Rafalowicz (Executive Director of The Fossil Fuel Non-Proliferation Treaty Initiative).