An environmentalist, Dr Saheed Matemilola, on Monday, June 8, 2020 called on the Lagos State Government to adopt measures and implement environmental and biodiversity protection policies to promote sustainable environment and development.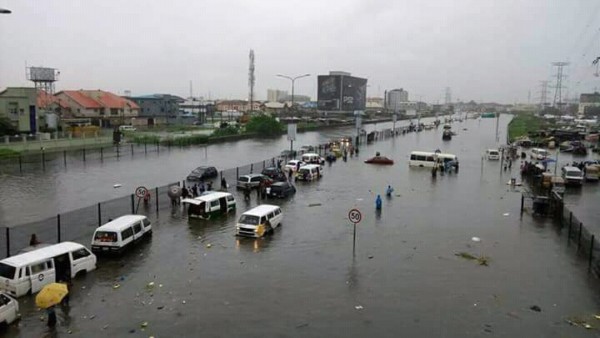 Matemilola, a Researcher and PhD Candidate at Brandenburg University of Technology, Germany, made the call at a Zoom Meeting organised by the Lagos Chapter of the Nigerian Institution of Environmental Engineers (NIEE).
The programme was to commemorate the World Environment Day (WED), which was globally observed on Friday, June 5.
Matemilola said that Nigeria was signatory to various international conventions on biodiversity and environmental protection which must be implemented to achieve a balance in economic, public health and safety.
He stressed the need for enforcement of policies and regulations aimed at protecting and preserving biodiversity and the environment.
While commending Lagos State for establishing Lagos State Parks and Gardens Agency as well as other agencies, he called for sustained efforts toward harnessing the huge available untapped biodiversity opportunities.
Matemilola said that Nigeria occupied a unique geographical local which gave it ecological advantages of having different climates important for the nation to advance in agriculture, medicine and almost every aspect of the economy.
He regretted that Nigeria was not harnessing the opportunities of its ecological and biological diversities for development, calling on Lagos State Government and other states in the federation to do more.
"Lagos is basically a coastal flood plain ecosystem, which is vital, because they host most of the diverse species on earth. Flood plain ecosystems are biodiversity hotspots and supply multiple ecosystem services,'' he said.
Matemilola listed weak economic and environment policies, weak institutional capacities to implement environmental policies as some of the constraints to having sustainable environment.
"Finance is a very big problem generally; so, there is need for improved funding for conservation of biodiversity and environmental protection.
"These are recommendations to put Nigeria and particularly Lagos State on right footing again; first is the improved management of protected areas like national parks and nature reserves important for the conservation of biodiversity.
"Capacity building for regulators and empowerment of local communities for better integration in conservation to be able to carry out assignments efficiently,'' Matemilola said.
Also, Mrs Abiola Kosegbe, Chairman, Lagos Chapter of the Nigerian Institution of Environmental Engineers (NIEE), said the meeting was aimed at tackling environmental problems impacting Nigeria negatively.
"Our precious biodiversity is being lost because people, the world over, have not advocated enough and acted for a healthier environment.
"From beach clean-ups to mass tree-planting to ban of Single-Use plastic bags to management of declining wetlands, we all still have to do more,'' Kosegbe said.
The NIEE National Chairman, Mr Olalekan Ajani, in his keynote speech, stressed the need for environmental engineers to continue to raise awareness for a sustainable environment.
"Nature is essential to every aspect of human life and wellbeing, people are taking more from nature than they want to give, and as a result, we are putting our own lives on line if we are not very careful.
"It is time for nature, let us protect our biodiversity, nature fills our souls, provides inspiration, joy, peace, contemplation and solace.
"Nature is essential is for our quality of life, and provide both material goods and none material support such as cultural services, environment is our mother and we must take care of it,'' he said.
By Grace Alegba