An environmentalist, Mr John Ekoko, on Friday, January 19, 2018 urged the Lagos State Government to rid the streets of Lagos and highways of refuse.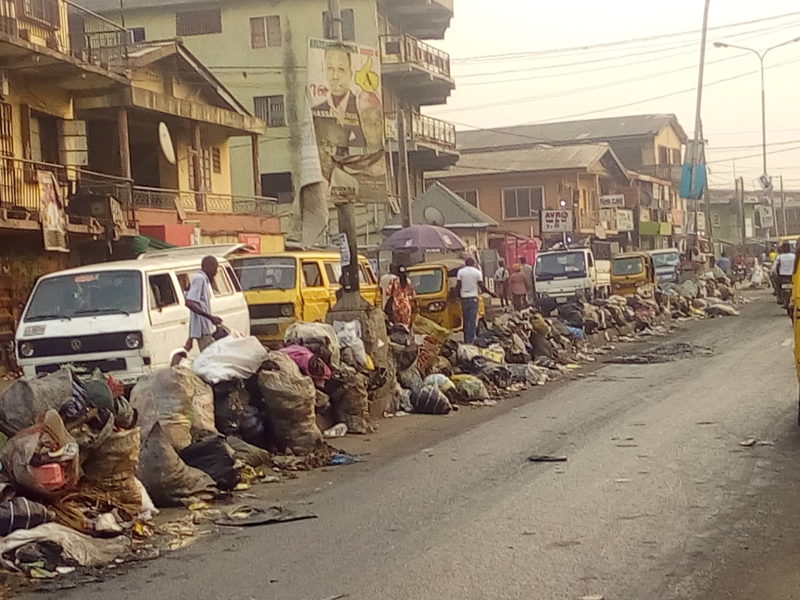 Ekoko made this call in an interview with the News Agency of Nigeria (NAN) in Lagos.
According to him, mountains of refuse have returned to the streets of Lagos while the whole area stinks of stench from decaying refuse all over the streets and highways.
"It is obvious that the New Lagos Clean Initiative, adopted by the State Government to clear refuse in Lagos, has failed.
"The refuse on Lagos streets is now the result of policy failure, which everyone is against in the country.
"Instead of stopping the existing system by fiat, the government should divide the state into zones and allow the other refuse operators to still perform their duties.
"If that has been done, Lagos would not have been in this mess and that the spirit of competition would allow sanity in the system," he said.
Ekoko, who was the former Chairman of the Nigerian Environmental Society, Lagos Island chapter (NESLIC), said it was not too late for the state government to allow competition in the system.
He said that, by this way, the government would bring back life into its strategy of ensuring proper disposal of waste in the state.
Ekoko said that the disaster on the environment would manifest later in form of health risks as a result of contamination of water bodies and water borne diseases.
NAN reports that refuse is now an eyesore in each of the Local Government Areas of the state, as refuse dispersal has become rampant.
From Idumota area of Lagos Island to Oyingbo in Mainland, Ikeja, Kosofe, Apapa-Iganmu, Steve and Ajegune-Ajeromi among others, the situation was the same.
The Lagos State Government under its Clean Lagos Initiative, gave the task of refuse collection and disposal to Visionscape International, but it seems the task has overwhelmed the company.
By Chidinma Agu