As part of its efforts to fasten criminal justice administration and decongestion of prisons in the state, Lagos State Government has unveiled a manual for "Plea and Sentence Bargaining".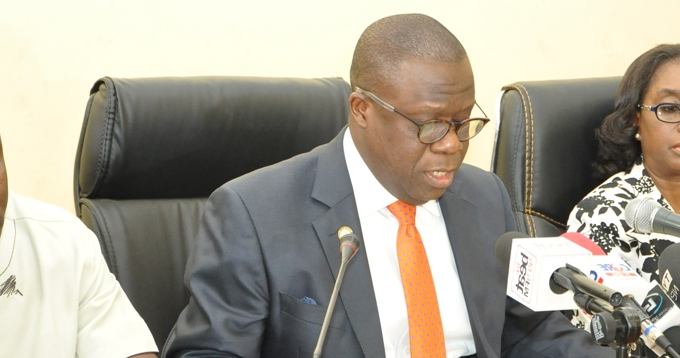 While speaking at the event which held at the Conference Room of  state Ministry of Justice, Alausa, Ikeja, the State Attorney General and Commissioner for Justice, Mr Adeniji Kazeem, disclosed that the manual, the first if its kind in the country, "provides practical information about what plea bargain entails".
He said the procedure for applying and general information would make the process less complicated for all stakeholders.
According to him, Section 75 of the Administration of Criminal Justice Law of Lagos State, 2015 empowers his office to consider and accept plea bargain proposals from and on behalf of a defendant.
He noted that plea bargaining is not new to criminal justice system of the state, but that its applicability has been poorly utilised by lawyers more than a decade after it came into being.
"Given that the length of time awaiting trial inmates and detainees remain in prison custody is mainly dependent on the length of court proceedings, it is important as stakeholders to embrace creative provisions in our law to decongest the prisons. It is against this backdrop that the plea bargain protocol and manual was designed," he said.
The AG further stated that, in many jurisdictions, plea bargaining has served as an important, useful and effective tool used to keep the wheels of justice moving in a timely and cost effective manner.
He therefore recommended the use of plea bargain to all and sundry. "Private counsel should imbibe the culture of advising their clients appropriately especially in the face of overwhelming evidence rather than the usual practice of encouraging them to plead 'not guilty'," he said.
Elucdating the benefit of the plea bargaining, he said would not allow his office to be used to settle family and commercial disputes among others.
The Commissioner for Justice reiterated that his office is fully committed to ensuring speedy and fair dispensation of justice to all the citizenry regardless of economic or social status.
He remarked that his commitment to speedy dispensation of justice extends to providing a secure environment for commercial and other economic activities to thrive adding, "We will not hesitate to prosecute defendants who have been found to have committed commercial or financial related offences which are contrary to offences created by statute.
"It is important to reiterate that my office understands and indeed is constantly mindful of the unbargainable need to exercise its discretionary powers to prosecute, not to prosecute, take over or discontinue criminal cases within its jurisdiction as entrenched in the Constitution of the Federal Republic of Nigeria 1999 (as amended) with a great sense of responsibility devoid of any bias, prejudice, fear or favour.
"Therefore, prosecutorial powers of this office will not be used as a platform for settling commercial disputes, family quarrels or Land tussles and we will not be pressurised to act in the interest of one party against the interest of another party or any party where no criminal offence has been committed.
"To do otherwise would be against the Constitutional responsibilities of my office; therefore we are fully committed to the tenets of justice and our prosecutors discharge their duties with professionalism while operating within the parameters of clearly defined and transparent prosecution policy guidelines," he said.
To prove effectiveness of plea bargaining, he said between January 2017 and now, the Directorate of Public Prosecutions (DPP) filed Information papers in respect of the 1086 cases in the High Court and 56 charges  in the Magistrate court for prosecution by the DPP while the Police also prosecute a number of cases in the Magistrate Court.
He said this was done to have a glimpse of the volume of criminal cases that require processing in our Administration of Criminal Justice system and underscores the need for exploration of alternative methods of resolving criminal cases without going through the full gamut of trial.
"In a bid to ensure maximum transparency and objectivity in the bargaining process, a Plea Bargain Committee was set up in April 2017 to consider/review cases in which proposals for plea bargain were made to my office and to make appropriate recommendations on them.
"The committee has considered 14 cases so far and the plea Bargain process has been successfully concluded in the cases."
However, he listed the offences in which plea bargaining was considered to include conspiracy and murder, armed robbery, robbery, manslaughter, causing death by dangerous driving and forgery".
He said he was mindful of the fact that the law places the burden on the prosecution to prove its case beyond reasonable doubt, however, the Defence has a pivotal role to play in discharging its duties to the court.
In her remark, the acting Chief Registrar of the Lagos State High Court, Mrs Abiola Soladoye, said she believed in decongestion and plea bargaining and that it is not in all offences that offenders should be sent to prison.
She said the courts, particularly at the magistracy level, will collaborate with government to ensure success of implementation of the manual.
Also, the duo, Deputy Commissioner of Police (DCP) Bolaji Salami and Lagos State Controller of Prisons, Tunde Ladipo, promised that their departments would collaborate with government to ensure successful implementation of the manual.
By Chinyere Obia