The Lagos State Government has assured Lagosians that, with the renewed collaboration between the state government, waste collection operators and Visionscape, heaps of refuse will disappear from Lagos streets in a few days.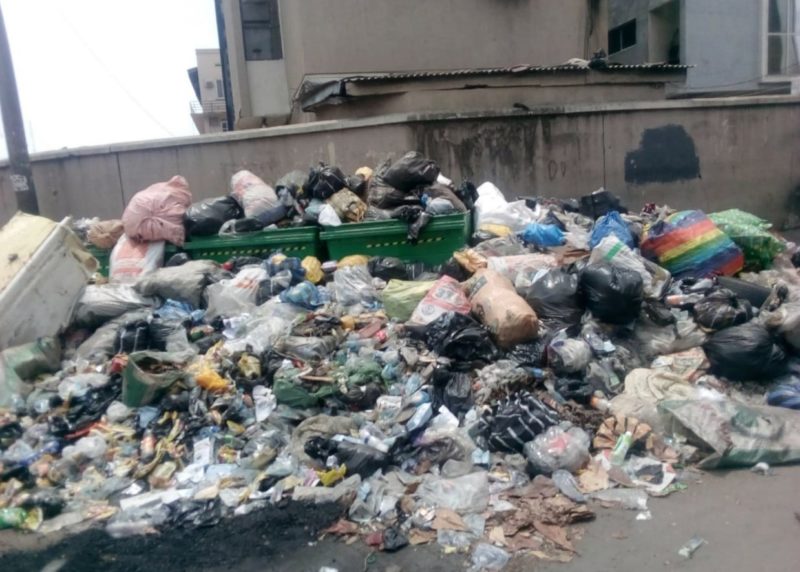 Giving this assurance at the weekend was the Special Adviser to the Governor on the Cleaner Lagos Initiative, Adebola Shabi.
Shabi stated that the concerted efforts of the stakeholders would lead to an imminent total evacuation of waste from the streets.
"We have been engaging different stakeholders, the waste collection operators, the community development committees, the market women, the civil societies, landlords and tenants' associations and various NGOs in the state to assess how we have performed in the last one year.
"There are still ongoing discussions with the waste collection operators, the former PSP operators and the state government, in conjunction with Visionscape to have as many Transfer Loading Stations, to ease the disposal of waste in the state.
"Olusosun dumpsite has been shut down by His Excellency because of the safety of the people working there and public health. And we have been asking the trucks to be going down to Ewe Elepe and Epe and we are looking at the distance, as most of the waste collectors' trucks cannot go far distance," Shabi stated.
The SA to the governor said that 60 per cent of waste generated in Lagos would end up at the Epe landfill while the remaining 40 per cent would be recycled and used for other purposes.
"In the next few months, Visionscape will take stock of more trucks to enhance performance in waste collection," he said.
According to him, Visionscape has distributed over eight million garbage bags and over 400,000 garbage bins in the last two months.
"What we want from people living in Lagos is to generate your waste, bag your waste and drop them in front of the houses, for effective cleaning and preventive blockage of our drainages and canals.
"The garbage bags and bins are meant for the waste generated, so please ensure that the wastes are being packaged and kept at the front of the houses," he said.
Shabi also said the state government will establish plastic collection centres in 57 council areas of the state.
"The theme of the World Earth Day this year is plastic pollution, and that is one of the biggest menace in the state today.
"So, we are going to have 57 collection centres in the state, we are going to encourage youths to bring plastic to the centres and you are given something in return. Then the plastics will be sold to the public for reuse," he said.