The Lagos State Physical Planning Permit Authority (LASPPPA) on Tuesday, October 16, 2018 restated its commitment to train and improve the capacities of district officers that process planning permits across the state.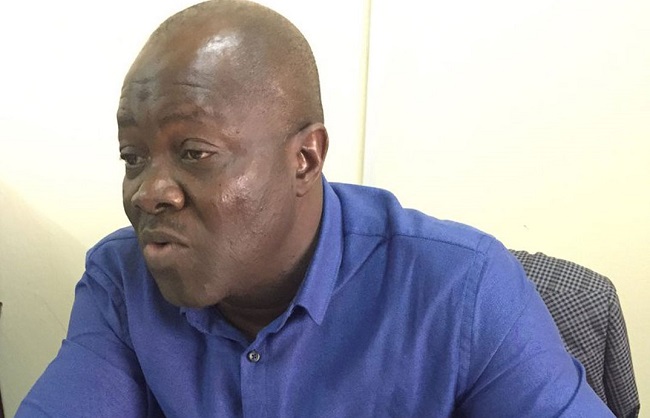 Mr Funmi Osifuye, the General Manager, LASPPA, made the disclosure while speaking with the News Agency of Nigeria (NAN) in Lagos.
Osifuye said the training was necessary to improve the technical and professional skills of the officers for efficient and effective service delivery to the public.
He said the training would educate the officers on the ethics/conducts of processing building permits.
According to him, the training will help to address and avert some of the issues/challenges that emanate while granting building permits.
"The training which will be an in-house quarterly programme for the district officers and management staff in the planning field will treat 10 carefully selected professional and technical topics in town planning profession.
"The topics include: Planning Permit Application Processing, Guidelines and Procedure; Strategies for Increase in Revenue Generation; Site Monitoring and Public Relations; Planning Information and its Relevance to Planning Permit Processing.
"Some others are Report, Memo Writing and File Management; Importance of Technical Report in Planning Permit Processing; Unified Assessment Rates; and Ethics, Conduct and Responsibilities of a District Officer.
"The last topic is State Land Acquisition and Revocation: Its Implications on the Grant of Planning Permit.
"The major focus for the training is to expose the planners to requisite skills and knowledge of modern planning. And the agency has just concluded the second in the series of the training,'' Osifuye said.
Also, Mr Lateef Oladeinde, a Deputy Director in the Development Permit Department, LASPPPA, urged the district officers to seize the opportunity to enhance their technical knowledge about planning permit processing.
Oladeinde said the lectures would re-fresh the officers' knowledge and also re-echo what was expected of them at their duty posts.
According to him, the officers sometimes deviate from the statutory duties in their job description, resulting in lots of complaints and criticism from the public.
"During the course of the training, officers will be exposed to requisite skills and knowledge of modern planning concerning the process of planning permit for efficient service delivery to the public,'' the deputy director said.
He advised the public to always contact either the agency's district offices or head office whenever notices for auditing of buildings, contraventions such as illegal conversion or non-compliance with approved permit were served.
"This is necessary to avert loss of funds through payments to the wrong person, quacks and impersonators.
"The agency's monitoring officers in the field are not obliged to collect payments of any kind from the developers/owners of property,'' Oladeinde said.
By Lilian Okoro