The Lagos State Government will in June award contract for the construction of the Fourth Mainland Bridge, an official said on Wednesday, April 18, 2018.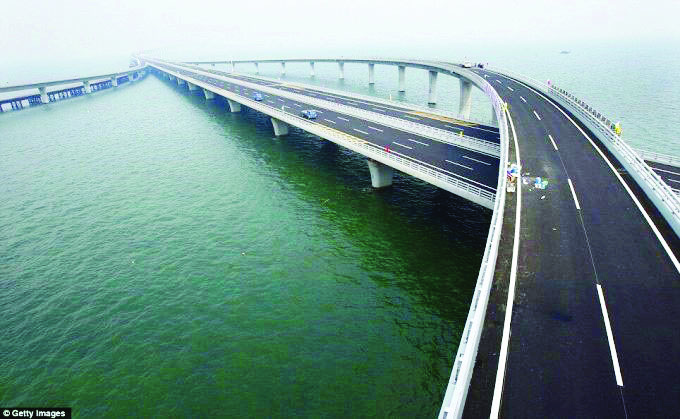 The state Commissioner for Works and Infrastructure, Mr Ade Akinsanya, gave the assurance at a ministerial press briefing at Alausa, Ikeja.
He said that the state was collating technical proposals and evaluating costs toward awarding contract.
Akinsanya said that committees had been set up to shop for quality contractors on the project.
"I do hope that before the end of May or June, we will announce the preferred bidder for the project.
"We are working very hard to select the appropriate and responsible contractor or partners that will execute the project.
"Before the end of the year, the project will commence," he said.
The official said that the ministry was ready to partner with the Nigerian Society of Engineers (NSE) to ensure quality project execution in the state.
He also said that the Oshodi-Abule Egba Bus Rapid Transit (BRT) lane construction on the Lagos-Abeokuta Expressway was 55 per cent completed.
Akinsanya said that the project would be completed by October.
"The contractor is working day and night even at weekends to achieve this target.
"Bear with us, if there are inconveniences on the way; we are trying to minimise the inconveniences to accelerate the work,'' he said.
The commissioner said that the state government was committed to quality project delivery and would address concerns of some badly constructed walkways.
"On the issue of the walkway from Cement Bus Stop, I will go and check.
"We will talk to the contractor and we will go there ourselves and verify.
"No shoddy work will be allowed; there is a specification; the contractor is required to adhere to the specification," he said.
Mr Tobun Abiodun, Chairman, Committee on Works and Infrastructure, Lagos State House of Assembly, said that the ministry had done well in road, bridge and other constructions.
"Lagosians appreciate what the ministry is doing because they have witnessed good governance in the state," he said.
By Grace Alegba and Oku Offiong