The Lagos State Government has shut down 22 religious houses and three companies over noise pollution and environmental degradation.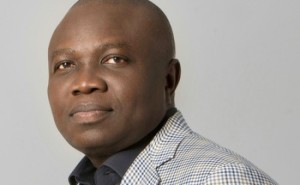 This is coming barely four weeks after it shut about 40 churches and mosques statewide.
Rasheed Shabi, General Manager, Lagos State Environmental Protection Agency (LASEPA), explained that government took the decision after inspecting some of the facilities that violated the state's environmental law in different parts of the state.
He disclosed that a popular strip club was shut down and that it would never be reopen again, explaining that all his directives "to control noise pollution in the last two years have never been complied with.
"Ogba, being a mixed residential and industrial area, should have a decibel not exceeding 55 at night. The noise coming from Shakara is more than 100 decibel. And anyone exposed to 115 decibel of noise for about six hours will automatically go deaf. That is the kind of risk Shakara poses to the area," he said.
He added that, so far, 55 religious houses had been sanctioned in the last three weeks, thereby expressing concern that churches were fond of going back to their old ways after a brief period of compliance.
Shabi said that government would begin to sanction churches by making them pay fines ranging from N50,000 to N100,000 before they are reopened, explaining that the agency "has been working with the companies in the last two years, to ensure voluntary compliance in the treatment of waste water."
He added: "It is based on water pollution that the three of them (industries) were shut because they are dealing with waste processes. Before you can discharge your effluent into the environment, you must have treated with Effluent Treatment Plant to a permissible standard that we have in the state.
"One of the companies we sealed off is a pharmaceutical company. I did a research on three pharmaceutical companies in this state in 2014. I found that their waste water contains heavy metals, which is very dangerous to the environment. By the time it is bio-accumulated in the fatty tissues of animals, it will bio-magnify into human beings and that is a source of cancer."
He said Dura Products Industries Nigeria Limited on Sanni Olabode Street, in Abule Egba, owned by a retired Group Captain, was also shut.
On Ayilara Street, Surulere, two churches: The Redeemed Christian Church of God (RCCG), God Royal Sanctuary, Lagos Province 3, Zone 15, Area 48 and another on its opposite, Tower of Praise Ministries International Praise Centre, were shut over noise pollution.
Others shut are Jesus Our Lord Divine Catholic Prayer Ministry, on 11 Anuoluwapo Street, Ilasamaja, where prayer session was ongoing at about 11am. Except for the pastor, all the worshipers are pregnant women, nursing mothers and their children. The residents complained over noise pollution and lack of clarity on activities carried out at the centre.
In Ogba, Thomas Salako Street, a Strip Club/Hotel, popularly known as Shakara Bar, was closed in violation of noise pollution and illegal siting.