Lagos State Commissioner for Environment, Babatunde Durosinmi-Etti, says half of the 47-hectare Olusosun Metropolitan Dumpsite in Ojota has been capped.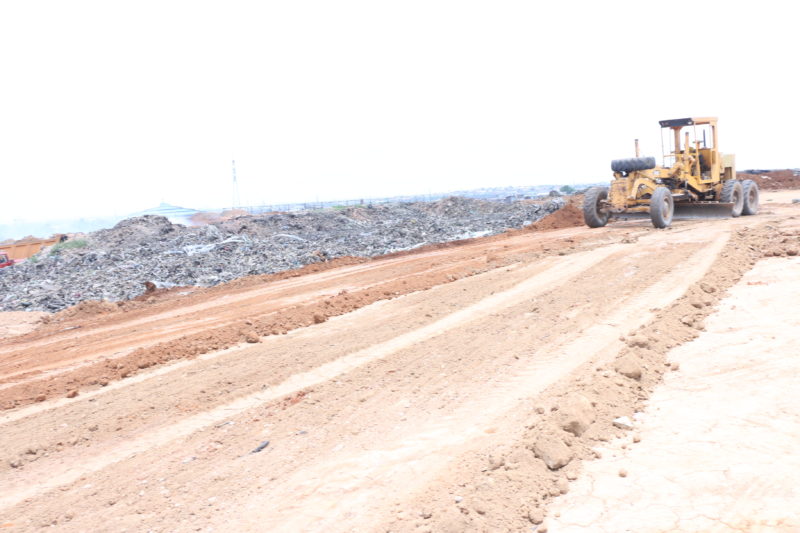 Speaking with newsmen during the supervision of the capping activities on the dumpsite in Lagos, Durosinmi-Etti said that 50 per cent of the dumpsite was successfully capped within three weeks.
According to him, there is a need to cap the dumpsite to prevent a recurrence of fire outbreak in the area.
"The capping started over three weeks ago and what has happened is that we have covered a lot of mileage.
"And we are looking at another three weeks to complete the whole capping, before the rain starts. So, it is quite important that we take advantage of every good weather.
"We have covered over 50 per cent of the work. We use a minimum of 250 trips of laterite and this is not the best time of getting laterite because of the rain.
"The dumpsite is now odourless, the fume has gone and this is as a result of the hard work being put in by the team from the Ministry of Environment.
"This is a new Lagos. The toll gate is there, an entry point into Lagos. The dumpsite is not the sort of thing people should be seeing as the first impression.
"By the time this place is turned into a world-class recreation park, it will be pleasing to the sight of people coming into Lagos.
"We are looking at a mix array of activities in planned recreation park.
"The residents of this area should be rest assured that there are greater things coming their way in terms of recreation, in terms of much cleaner and healthier environment than they ever envisaged," he said.
Essien Nsuabia, Operations Manager, Lagos Waste Management Authority (LAWMA), said that the capping was aimed at dousing fire and smoke, using landfill equipment to level the place and cover it with laterite sand.
"Landfills are not level, some places are high while some places are low and gases are going out from there, which eventually cause fire outbreak.
"So landfill equipment are used to cut the dumpsite, making it level, hence, covering the vent, then use the laterite sand to cover it completely.
"Laterite sand does not allow oxygen to go inside to continue to fuel the burning," Nsuabia said.
He said that laterite removed oxygen from underneath the waste and when oxygen was removed, the level of flammability would be reduced.
According to him, weather is a determinant of the time of concluding the capping of the dumpsite.
"When the rain comes it slows down the work, that is why we have devised a means of working both day and night anytime we have great weather," he said.
The Ojota Metropolitan Lagos dumpsite, popularly called Olusosun dumpsite, was gutted by fire on March 14.
By Florence Onuegbu