The Lagos State Government on Tuesday, December 19, 2017 restated its commitment to stamp out fraudulent practices in real estate transactions in the state.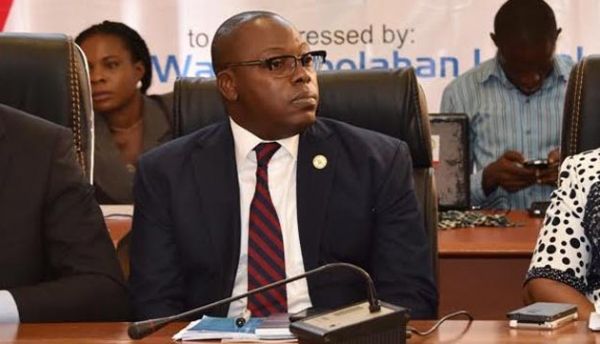 Commissioner for Housing, Mr Gbolahan Lawal, made the assertion at the second edition of the 2017 Stakeholders' Forum in Alausa, Ikeja, the seat of power.
Theme of the forum is: "Prevalence of Fraudulent Practices in Real Estate Transaction in Lagos State.''
Lawal said that there had been series of complaints by aggrieved Lagosians who had been defrauded by some "unscrupulous" estate agents.
According to him, this is totally unacceptable.
"What we currently see in the real estate sector is that we get complaints from innocent Lagosians that have been duped, that is basically the essence of this forum.
"We have had one in August, and we want to ensure that we have two in a year where we can educate our real estate developers and agents.
"This is to enable them to fish out the fraudulent ones among them who are showcasing them in bad light.
"There will be penalties for any erring agent. It is a criminal offence and anyone found wanting will be made to face the full wrath of the law," he said.
Lawal reiterated that the state government was poised to ensure that the three million housing deficit in the state was curbed.
"Starting with the ability to pay, that is the affordability of our citizenry to pay for houses.
"You know as a state, we are presently in about 21 sites, where we are coming up with different units.
"The total units we have from these sites are 5,320. But, we have also earmarked 4,355 for out rental policy.
"The housing deficit that exists in Lagos is three million, for Lagos State Government alone to bridge that gap, is almost impossible.
"So, we will need the support of the private sector to partner with the state to reduce the existing deficit,'' he said.
According to him, this led us to Lagos Affordable Housing Policy where we have a target of producing minimum of 20,000 units in the next four years.
"We have signed agreement with four developers; we have approval for seven developers; of the four, three developers are already on site; that's what we have done on the supply side of the matter.
"On the demand side, we have the rent-to-own policy, where applicants will have to pay five per cent commitment fee and do a monthly payment over 10 years, while staying in the apartment," he said.
By Folasade Adeniran