Following the claim of Visionscape Sanitation Solutions (VSS) that it had made some progress in a very short time of working in Lagos State, residents say the city "is becoming dirtier" than the company met it.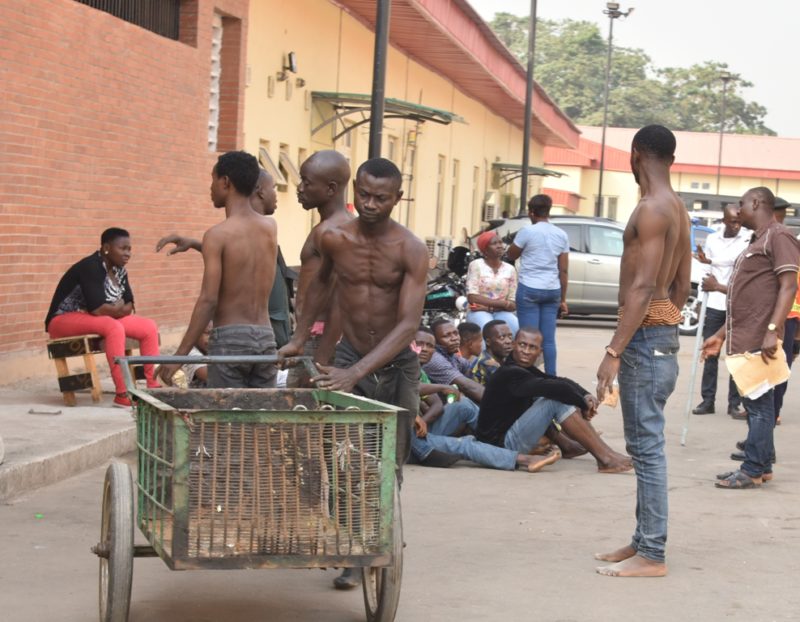 VSS Head of Corporate Communications, Motunrayo Elias, recently claimed that, "though the organisation commenced full operations in January this year, some progress had been made."
She added that Visionscape was embarking on advocacy programme at the grassroots level.
But EnviroNews checks revealed that the company was rather concentrating on "outer Lagos", the visible part of the city. Areas like Ikeja and Ikorodu Road seem to be enjoying the services of the new company, while "outskirt" towns like Bariga and Ikorodu suffer. Similarly, highways appear to be the areas of focus while inner streets seem neglected.
Having sighted some galvanised bins in Shomolu area, EnviroNews went further into Bariga only to discover that the place had not been covered.
Chairman of Ifelodun Community Development Association (CDA) in Bariga, Hakeem Musa, told our reporter that his people were yet to see the waste managers in the community.
The retired civil servant lamented that the community still patronised the cart-pushers, who residents see as the last resort to refuse disposal.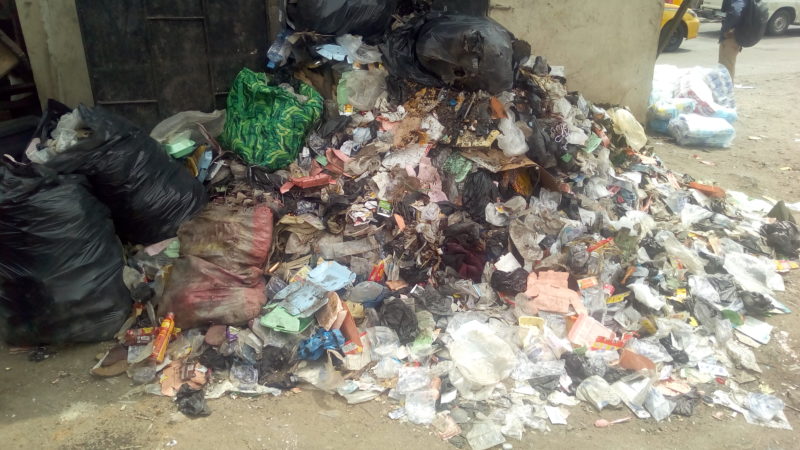 Visionscape also claimed that over 15,000 bins had been distributed across the state, and that it was targeting 20,000 by the end of August.
A Lagos resident, who spoke on condition of anonymity, asked whether 20,000 bins was for one of the local governments in a state that boasts a population of about 20 million.
Even the waste house at the popular Ojota garage is not being taken of, as EnviroNews met it running over.
Most of the bins dropped by Cleaner Lagos Initiative (CLI), according to a trader in Shomolu, are not serviced. He said the waste managers come to carry the waste every two weeks.
Visionscape also claimed that four million plastic bags had been distributed to residents of Lagos, and that 10 million plastic bags will be distributed before the end of the year.
However, most residents said they never saw the bags. And in some areas where the bags were distributed, the packed waste stayed for days and weeks with the residents without being disposed.
Even the 100 Private Sector Participation (PSP) operators Visionscape claimed to be working with were nowhere to be found in many parts of Lagos.
To the credit of CLI is the kits used by the employees, which the residents commended.
Visionscape Head of Planning, Kiran Reddy, also said that approximately illegal 5,000 dumpsites also known as blackspots were found during a baseline study of the state.
By Chika Onwuji