A pollution expert, Dr Tunde Odesanya, has raised an alarm over the danger inherent in the capping of the Olusosun landfill as contemplated by the Lagos State Government.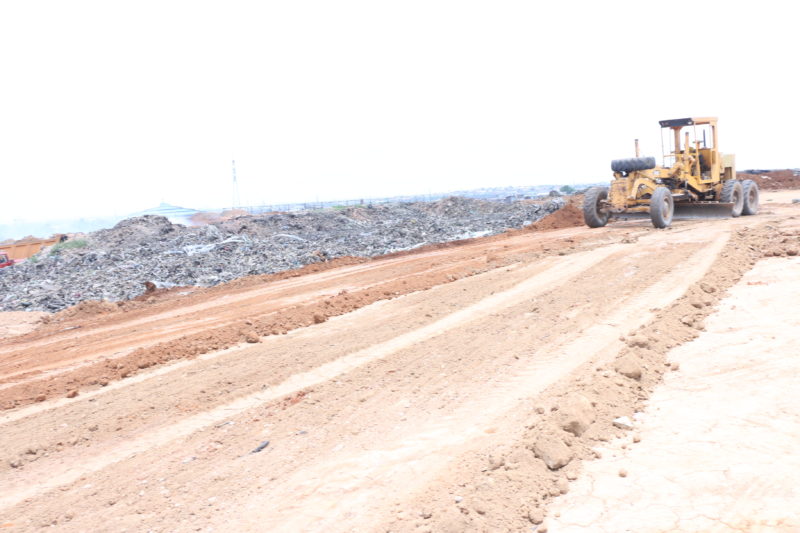 Odesanya, the Ag. Dean, College of Pure and Applied Sciences, Caleb University, Imota, Lagos, gave the insight in an interview with the News Agency of Nigeria (NAN) on Sunday, June 10, 2018.
According to him, capping the site is not the best solution for preventing a potential gas explosion in the area.
He said the landfill generates a lot of methane gas which is dangerous and must be trapped before capping the area.
"Capping this Olusosun, in my own opinion, is not the best thing to do, because realistically when you have a landfill, a lot of methane gas is generated.
"That methane gas we are now packing them and putting them under some lead because they (LASG) are sealing off the place.
"Methane is what we use for our cooking, so they can actually explode and you have them nearly capped now; overtime they must explode.
"They are planning to do a recreational centre there and I think that is the worst thing they can do. One day, that thing must revolt.
"We can see what is happening right now in Hawaii, in the U.S.
"The volcano had been docile for a long time, suddenly, it just erupted. Now it's driving people out of their environment.
"Olusosun had tried to do that before, but it's going to do that in a way we don't expect it.
"So we think that Lagos State Government should not just cap Olusosun.
"The ideal thing is to, first of all, degas that area and ensure that no gases are sealed under.''
Odesanya told NAN that the College's Centre for Pollution Research had worked with the previous administration in assessing land, water and air pollution in Lagos state.
He said that the aim of the research centre was to be able to determine the level of pollution across the nation, using Lagos State as the first point of call.
"We have mapped out Lagos State into five different zones and our intention is to make sure we can predict the pollution level of these zones, depending on various parameters," he said.
Odesanya, however, said that the centre was limited by funding, as the present administration had not continued the collaboration.
"Unfortunately, the present Lagos State Government has not continued the collaboration and pollution study is very expensive.
"So, funding has been inhering research activities of the centre.''
By Adebola Adegoke