The Lagos State Government on Sunday read the riot act to all the owners of illegal structures, shanties, street hawkers and those who have converted walkways into trading points and food courts in Ikoyi, Victoria Island (VI) and the Lagoon Front of Lekki, giving them 14 days' grace to remove such illegal structures.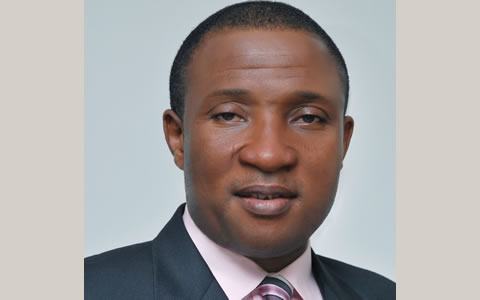 In a press statement signed by the Secretary to the State Government, Tunji Bello, the State Government warned that if such illegal structures are not removed after the 14-day grace, the State Special Task Force on the Clean Up of the areas would move in to enforce the laws.
"The owners of all the illegal structures, shanties, abandoned buildings and all those who have converted road median to commercial uses in Ikoyi, VI and Lekki have between today (Monday) and two weeks' time to comply or have the State Special Task Force on the Clean Up of the areas to contend with," the SSG was quoted as saying in the statement.
The statement added that owners of all abandoned buildings in different areas of Ikoyi, Lekki and VI, which are now harbouring prostitutes, illegal miscreants and unwanted elements must clear the structures of such undesirable elements immediately.
Bello specifically warned owners of properties on the Lagoon fronts of Lekki Phase 1, who have littered the whole areas with compactors and several other deadweight equipments, to remove them outrightly.
Bello said the state government notes with concern the conversion of the frontages of properties and abandoned houses to kiosks and trading points by maids and guards as well as the unregulated activities of horticulturists who have turned setbacks to hideouts and selling points.
He reiterated the determination of the Governor Akinwunmi Ambode administration to restore the original master plan of Ikoyi, VI and Lekki by checking the activities of roadside automobile repairers who have converted many dual carriage lanes to single lanes with indiscriminate parkings.
He said government would no longer tolerate unauthorised parking of vehicles, trucks as well unsightly state of drainage infrastructure, adding that owners of such vehicles and properties with unkempt drainages will be prosecuted.
Bello said it is totally unacceptable for people to stockpile and display wares such as bags of charcoal on major roads like Ahmadu Bello Way and Federal Secretariat Road, Ikoyi, stating that, henceforth, such goods would be confiscated and the owners prosecuted.
He said: "We are using this medium to sensitise members of the public and residents of the affected areas who are involved in these illegalities to immediately take right action and do the needful as the State Government will take the necessary steps to enforce its environmental and sanitation laws forthwith.
"All those engaging in roadside display of wares, illegal street trading and all illegal squatters on undeveloped land and all those who have converted road median to commercial uses in Ikoyi, VI and Lekki are being advised in their own interest to put a stop to the illegalities."