The Lagos State governor, Mr Babajide Sanwo-Olu, has increased the salary of sanitation workers in the state by 20 per cent.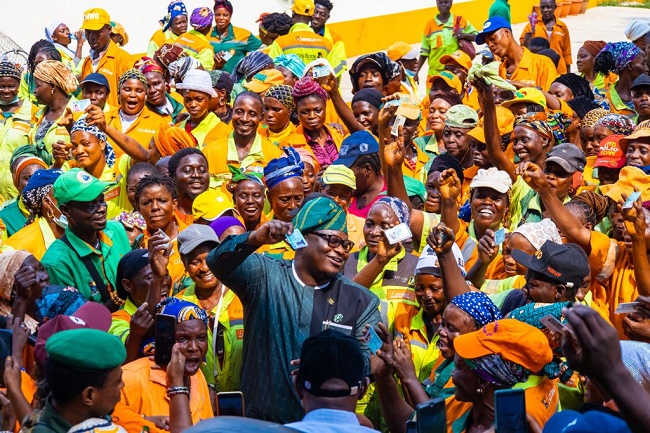 Managing Director/Chief Executive Officer, Lagos Waste Management Authority (LAWMA), Mr Ibrahim Odumboni, disclosed this while meeting with the sweepers on Wednesday, February 8, 2023 in Lagos.
Odumboni said that the governor had earlier promised to increase the sanitation workers' salary at a recent rally organised by the Association of Waste Managers of Nigeria (AWAMN) in support of the presidential bid of Asiwaju Bola Tinubu.
He told the workers that they would be provided with new work tools such as overalls, boots, Personal Protective Equipment (PPE), among others, to enable them discharge their duties effectively.
Odumboni said that the government was committed to providing the necessary support for the sweepers to carry out their roles efficiently.
He urged the sanitation workers to ensure they perform their civic responsibility by voting at the forthcoming elections.
He appealed to them to spread the word to their neighbourhoods and to exercise their voting rights.
Odumboni added that the government was counting on them to make their voices heard through their votes.
He eulogised the APC presidential candidate, Asiwaju Bola Tinubu, whom he said introduced the Private Sector Participants (PSP) operations and street sweeping schemes during his tenure as Lagos State governor.
Odumboni said Tinubu laid the foundation for effective waste management which the state was currently benefiting from.
The sweepers expressed their gratitude to the governor and promised to redouble their efforts in cleaning the state.
They also promised to stand behind the governor and Tinubu at the polls.
By Fabian Ekeruche