In recent times, residents of Lagos State have witnessed torrential rainfall which, in most parts, altered the way of life of the people largely due to heavy flooding, a recurring aftermath of such heavy downpours.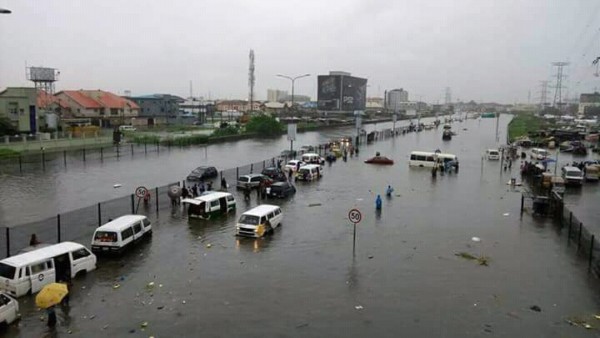 Lagos, which is bordered by the Atlantic Ocean, has the indicators for the amount of flooding and other environmental harsh conditions being experienced. This mainly coastal region has one of the worrisome impacts of climate-change induced flooding in sub-Saharan Africa and indeed in the world.
For a reasonable number of years, the Lagos State Government had invested in various efforts to preserve the environment recorded in the areas of education and series of actions geared towards environmental sustainability awareness, including proper waste management, a heavily-sustained tree planting exercise and an annual environmental conference which purpose was to highlight issues, discuss current researches and proffer solutions to burning environmental problems.
These activities are no longer top priority and clear reasons have not been advanced as to why renewed efforts have been halted. More so, the efforts to keep Lagos city clean, as was the case in previous years, seem to have been abandoned.
Today, most Lagos residents are concerned about the never-ending dumping of waste on major roads and around the inner cities, which in the event of the slightest rainfall, blocks the drainage systems causing serious hardship for residents. The services of the waste disposal agency seem inaccessible in most parts of the city and the potential danger of this development can only be left to the imagination.
To make matters worse, following a recent court ruling, the monthly environmental sanitation exercise was terminated. The impact of this legal action on the environment is yet to be fully contextualised, but will certainly lead to further degradation of the environment. Some had argued that the monthly sanitation exercise was an unnecessary action by the state government to restrict movement. But, put side by side the benefits to the wellbeing and health of the environment, this decision needs to be revisited.
For some climate change deniers, the effort and monies spent in raising environmental awareness in order to reverse the growing impact of climate change is, to their way of thinking, wasted resources. As concerned citizens of a planet in trouble, we should recognise that this position is not in the best interest of humanity. Every human being on earth is expected to show some level of concern about the environment as the only sustainable factor to human existence.
It should be emphasised that to slow down the negative impact of climate change, the effort to reverse the burning of fossil fuel and reduce carbon emission must be sustained. All efforts, including political efforts and lobbying, must be focused on building alternative energy models, new and green production processes and working towards a cleaner planet through investment in clean energy and green production technologies. Industrialisation should no longer be carbon-based or carbon-driven.
The effort to substitute high-carbon technologies with low-carbon ones has begun and should be properly keyed into by all levels of government and non-government institutions. The cost of neglecting the environment is huge and has implications bordering on health, food security and security of lives and property. The health aspect is the most troubling. With the recent outbreak of cholera in Lagos, resulting from contaminated drinking water due to flooding, serious attention is therefore required from all concerned.
There is an urgent need for the Lagos State Government to encourage researchers, who are interested, to investigate and proffer solutions to wide ranging causes and consequences, and to provide clear cut mitigation strategies to deal with environmental disasters as resulting from climate change.
The annual climate change conference should be sustained and improved upon, with partnership extended to global agencies like R20, an agency founded by Arnold Schwarzenegger with its objective being to help sub-national governments around the world to develop and communicate low-carbon and climate-resilient economic development projects. In Nigeria, only Delta and Ogun state governments are members of this agency.
Teaching of environmental sustainability in mostly secondary schools must be revisited as a way to galvanise the young and future policy makers into the broad consciousness of the need to preserve the environment. There used to be Climate Clubs in schools. These initiatives should equally be supported by corporate organisations in an effort to fulfill corporate citizenship responsibility to Lagos State.
Climate change is not just an environmental problem. It is a development problem that is directly linked to and responsible for multiple crises plaguing the world today.
By Victor Ikem (Coordinator, Environment Communication and Research Group (ECREG), Lagos, Nigeria)