Lagos State Commissioner for Health, Prof. Akin Abayomi, has called on African leaders to equip their countries with biosecurity infrastructure to help contain subsequent outbreaks of pandemics on the continent.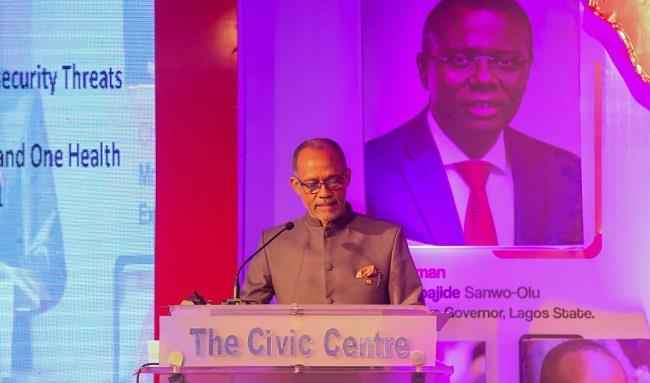 Prof. Abayomi said this while speaking at the 7th edition of the African Conference on One Health and Biosecurity in Lagos on Wednesday, October 27, 2021. It was organised by the Global Emerging Pathogens Treatment Consortium (GET) in collaboration with the Lagos government.
The state health commissioner said that there is a severe shortage of biosecurity infrastructure in Africa leading to the continent's exposure to a series of pathogens.
According to Abayomi, only five African countries including Nigeria have BSL infrastructures for Level 2 and Level 3. For Level 4, he said that South Africa alone had the only functioning BSL Level 4 infrastructure.
"Only in Senegal, Ghana, Nigeria, Kenya and South Africa do we have BSL Level 2 and Level 3 infrastructure," Abayomi said. "There is only one functioning BSL four in South Africa," he added.
Abayomi's comments come as the state continues to work towards containing the third wave of the COVID-19 virus and a likely fourth wave.
The commissioner highlighted the need for countries to develop a biosecurity framework.
Disclosing that the Lagos State Government was working with the Federal Government to equip the country and Lagos State with the ability to quickly detect and halt a potential outbreak, Abayomi also said that efforts were ongoing to develop biosecurity framework in other sub-Saharan nations.
On his part, the governor of Lagos State, Babajide Sanwo-Olu, said Lagos remains a geographical entity with a significant vulnerability of incidence of biosecurity threats.
The governor said that his administration had invested greatly and would continue to invest in biosecurity to ensure that it is prepaid to contain any form of outbreak and pandemic.
By Emeka Ayomide Joseph