Special Adviser to Lagos State Governor on Environment, Mr Babatunde Hunpe, has assured Lagosians that the state government is making efforts to ensure that refuse disappear in Lagos streets.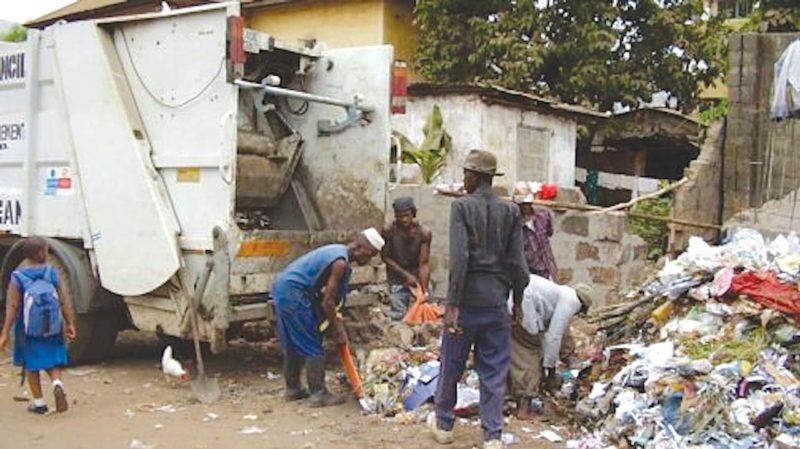 Hunpe gave the assurance in an interview with the News Agency of Nigeria (NAN) in Badagry on Wednesday, September 5, 2018.
According to him, government is working with the experts in the sector and Private Sector Participants (PSP) operators to ensure that things work out.
He said that waste had disappeared in some streets while it was still in some areas.
Hunpe blamed the challenges related to waste clearing on the PSP operators who, according to him, thought the Cleaner Lagos Initiative programme of the state government would take business away from them and give it to investors.
"Gov. Akinwunmi Ambode is not taking waste business from anybody; rather he is ready to put money into people's pockets.
"What is paramount to the governor is rid Lagos of waste; I mean cleanup the state.
"This is why he invited experts in waste clearing to come in partnership with Lagos State Government (LASG) and together with our PSP operators to work together.
"Ambode assured them that they will not be out of business because with the population of Lagos now, their equipment cannot withstand the waste generation.
"Let these people who are experts in waste management with their new equipment come, we will give them domestic premises to work and PSP operators will have commercial premises.
"That's why they stopped working before," he said.
Hunpe, however, said that government and PSP operators had resolved the matter, adding that both parties had agreed to work together again.
"They are now back in the streets working together with the experts, I'm sure with time, they will clear all the waste in Lagos Streets,'' Hunpe said.
By Raji Rasak