The Lagos State Government has urged members of the public to be wary of the activities of unauthorised law enforcement officers.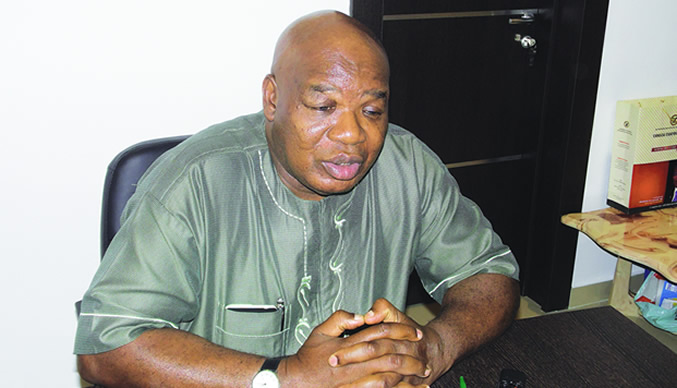 Commissioner for Environment, Mr Babatunde Durosinmi-Etti, said in a statement on Friday, July 27, 2018 that the officers go about defrauding people, in the guise of environmental law enforcement.
Durosinmi-Etti said that the government was perturbed by activities of some bad eggs among public servants, who sometimes abuse the enforcement process to defraud Lagosians.
He said that nemesis had caught up with six officers, who were out on the mission to defraud some hotels in the state, namely JCB Hotel in Omole and Roneks Hotel in Akowonjo.
"Yesterday, managers of the JCB Hotel, Omole and Roneks Hotel, Akowonjo reported the nefarious activities of six officers, who abused the enforcement procedure with the intent to personally enrich themselves.
"These officers are Alaba Alegbe – a Principal Scientific Officer, Famuyiwa Olawale – a Grade Level 10 Officer, Olodun Lateef – Grade Level 10, Agbotoba David – Grade Level 09, Waliu Olajide – Grade Level 10 and Bukky Ajibabi – a Grade Level 09 Officer," the commissioner said.
He said that the Enforcement Department of the ministry, which was promptly directed to swing into action and investigate the matter, found overwhelming evidence against the officers.
According to him, the evidence includes video recordings and telephone conversation recordings to suggest that the concerned officers have compromised their positions.
Durosinmi-Etti said that government would apply appropriate disciplinary measures, which would include prosecution in the law court to serve as deterrent.
He warned members of the public to stop giving monetary inducement or any form of enticement to officers, who are carrying out enforcement duties.
The commissioner urged Lagosians to always request for the identity of officers and crosscheck abatement notices with the Ministry of Environment or the relevant agencies of the Ministry, in case they found the need to do so.
He said that the government would continue to sanction all dubious enforcement activities by unauthorised persons.
Durosinmi-Etti urged Lagosians to report such unauthorised activities to the ministry through the following numbers: 08023156132, 08027887359; 08037147279; 08186983656.
By Florence Onuegbu