Some 1.1 billion people around the world face immediate risks from lack of access to cooling, says a report from Sustainable Energy for All released at the High-Level Political Forum (HLPF) on Sustainable Development in New York City on Monday, July 16, 2018.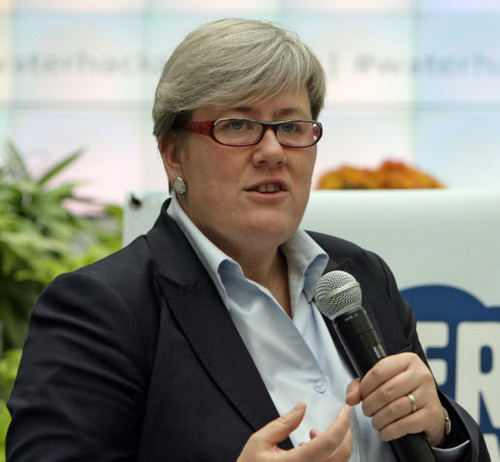 Cooling is crucial for a variety of often overlooked functions including safe storage of vaccines and drugs, cool office buildings in hot climates, and transportation of fish to market.
The report, titled: "Chilling Prospects: Providing Sustainable Cooling for All", highlights access to cooling as an important emerging opportunity in climate adaptation innovation.
"In a world facing continuously rising temperatures, access to cooling is not a luxury – it's essential for everyday life. It guarantees safe cold supply chains for fresh produce, safe storage of life-saving vaccines, and safe work and housing conditions," said Rachel Kyte, CEO and Special Representative to the United Nations Secretary-General for Sustainable Energy for All.
To close the gap in access to cooling, "we ask cities, communities and country leaders to think about cooling action plans. This can be an output of work on NDCs (Nationally Determined Contributions) under the Paris Agreement," she added.
"Companies that produce HFC free, affordable air conditioning appliances are looking at market opportunity of multiple billions of people," she said. "The market opportunity is…enormous."
HFCs are an important chemical used in refrigeration, but also an extremely potent greenhouse gas. Depending on the type of HFC compound, the refrigeration chemical is 150- 11,000 times more powerful as a greenhouse gas than carbon. It is estimated that cooling is now responsible for about 10% of climate change and growing rapidly. Future choices about refrigerants, the efficiency of cooling technologies, and how cooling is powered will have a significant impact on achieving the Paris Climate Change Agreement.
Access to cooling will be more important in the future as climate change impacts amplify. The study shows that the impacts of access to cooling are a fundamental equity issue. Of 1.1 billion people at risk, 470 million people are in poor rural areas without access to safe food and medicine and 630 million are in hotter, poor urban slums with insufficient cooling to protect them against heatwaves.
These at-risk populations are also concentrated in nine countries across Asia, Africa and Latin America: India, Bangladesh, Brazil, Pakistan, Nigeria, Indonesia, China, Mozambique and Sudan.
This year's High-Level Political Forum on Sustainable Development is reviewing progress on Sustainable Development Goal (SDG) 7: Access to affordable Reliable, sustainable and modern energy for all.
Cooling is a complex issue and it is essential to achieving many other (SGDs). But cooling also requires energy, and increased cooling from HFCs and fossil fuel powered energy drives climate change which will make cooling even more important.
The report projects that by 2050, global work-hour losses for increased heat are expected to be as high as 12% in some regions like West Africa and South Asia which will translate into as much as 6% of annual GDP lost.
More broadly, despite improved access to electricity globally, close to one billion people continue to live without electricity. Moreover, approximately three billion people lack access to clean-cooking solutions and are exposed to dangerous levels of air pollution.