Chief Salaudeen Alade, Community Secretary, Iwo Community in Kwara State, claims in this piece that allegations made by the Odo Eku Community over the boundary dispute between both communities are false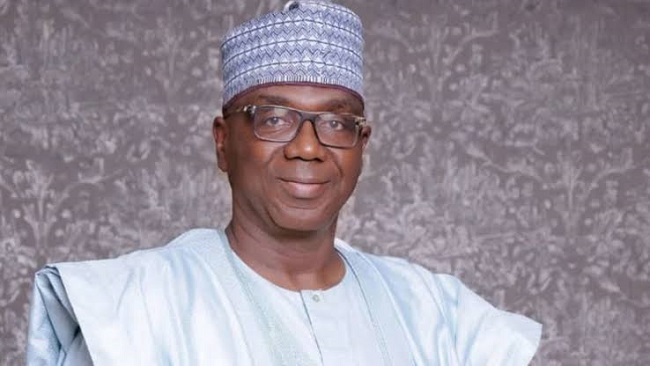 The attention of Iwo community has been drawn to the palpable falsehood being paraded by Odo Eku community over the boundary disputes crisis which was ignited by Odo Eku recently, to be specific on July 11, 2022.
I want to state emphatically that Iwo people did not carry any gun to Odo Eku talkless of shooting or killing anybody. Rather it was Odo Eku community that arrested Iwo people on their farm, chained them and dragged them to Odo Eku for in human torturing – including macheting and shooting them. The Odo Eku people, men and women watched the animalistic behaviour of their people with excitement and continued to inflict more injuries on them, even after Iwo people have been cut down.
Photographs and videos of the victims from Iwo are available and indeed attached. If it was a siege against Odo Eku, certainly a crowd from Iwo would have gone, but we are lovers of peace.
Another wicked allegation by Odo Eku against Iwo that people from iwo destroyed Oba's Palace in Odo Eku is totally false. How can people dragged in chain by Odo Eku people attack anything or anybody? It is worrisome and unimaginable that a whole community can manufacture such lies!! Why? Very very ungodly.
It was the police that conveyed the seriously wounded people from Iwo by Odo Eku. They are now critically sick and receiving treatment in various hospitals.
Six people who were shot by Odo Eku had the bullet removed and the police is fully aware because they saw it all.
In a nutshell the report making the rounds from Odo Eku is absolutely untrue, mischievous and total blackmail by Odo Eku people against Iwo people. Nobody was killed in Odo Eku by Iwo people and the police has the details including those barbaric action of macheting some Iwo people. I repeat the police who carried them from the horrible scene know the details.
Succinctly, the report is a painful and ungodly manipulation and distortion of what happened. It is shocking that a community through High Chief can agree to employ devilish corporate lies in fruitless attempt to bring down another community. Certainly, Iwo will not be brought down!!! Odo Eku is accusing Iwo wrongly of exactly what they have done against Iwo. It is a case of a pot calling a kettle black.
Now What Really Happened
Odo Eku community allocated Iwo land to a Fulani man, Mohammad and Iwo people warned him several times to regularise his occupation of the land with Iwo but he failed and continued to expand his farmland. It was when Iwo people went to stop him from further development that he called the thugs or people from Odo Eku to come and arrest Iwo people which, to our chagrin, Odo Eku did. When they were being flogged, they sent distress messages to Iwo for rescue.
While the rescue team was on their way, the hoodlums from Odo Eku ambushed them and fired gun shot at six of them. All of them are from Iwo – from where did these dishonest High Chiefs got hired machineries Ogundele & Co theory. Even the four people that were chained by Odo Eku are from Iwo. It is therefore an irony that the Odo Eku that hired thugs are accusing Iwo of hiring machineries. This is a very painful allegation. Iwo people did not harm anybody in Odo EKU talkless of killing. This type of lie is unbefitting of a descent community which we assumed Odo Eku is.
Yes, the land dispute has been on for quite a while and various interest groups including Isin Peace Committee, Traditional Rulers and Kwara Boundary Commission have stepped into it. All of them based on their findings concluded that the land belongs to Iwo and appealed to Iwo to concede a sizeable proportion and Iwo agreed and still very much willing to do.
But suddenly, Odo Eku went to court to challenge the judgement especially that of Kwara State Boundary Commission in the High Court where they were initially forewarned. Iwo went to the Federal Court of Appeal and won.
The Odo Eku headed to Supreme Court but have probably abandoned the appeal because it is over five years, and no proper ground of appeal has been forwarded to Iwo for our actions. Legally this is unacceptable.
By implication, the judgement of the Federal Court of Appeal stands since there is no other superior judgement. This means we should maintain the status quo with Iwo maintaining her traditional title on the land.
I hasten to add that Iwo was ready for peace. In fact, a peace committee was set up between the two communities and there was an apparent progress until the Asiwaju of Odo Eku – Mr. P. O. Ajibaiye declared that Odo Eku will not agree with any arrangement until their "forefather rose" from the grave to tell them that Iwo owns the land. This looks rather absurd since he lacks power to awaken or raise the dead. With this, the peace meeting between the two communities collapsed.
Above is to show that Iwo people are ready for peace, but Odo Eku is not. Rather Odo Eku is employing sentiments and blackmail against Iwo. Certainly, these will not work. It will fail and woefully too. This blackmail will become "white" when more facts emerge as the public can see from the above narrative.
At this point we want to appeal to Kwara State Government to implement the report of the Kwara Boundary Commission since she has legal and administrative authorities to do that with the pronouncement of the federal Court of Appeal which set aside the High Court Judgement.
In conclusion, for Odo Eku to be harassing us on our land is not acceptable. We are not disturbing them in anyway, so these unprovoked attacks on our people on their farmlands must stop. Before we get to our elastic limit of our tolerance. We appeal to law enforcement agencies to conduct thorough investigations without favouring anybody. This is the only way future anarchy can be averted. We love peace and stand for peace at all times.