Nigeria's health minister, Dr. Isaac Adewole, has said that the government is taking adequate measures to contain the outbreak of Lassa fever that has killed 35 people in seven states since November.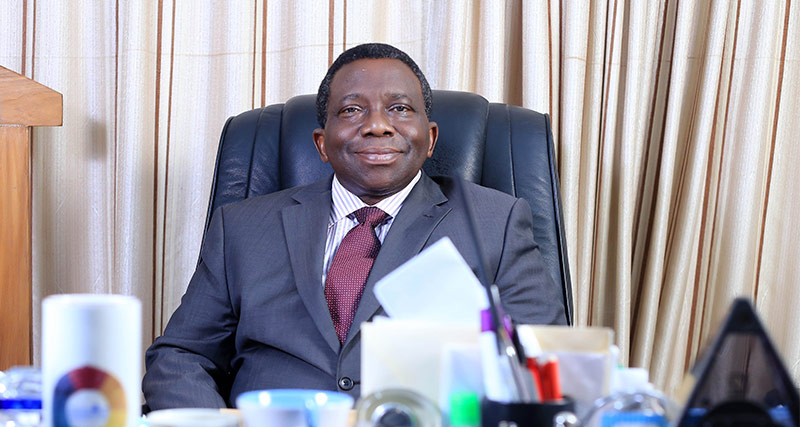 The minister urged Nigerians not to panic over the outbreak, with 14 lab-confirmed cases among 76 suspected ones.
Lassa, named after a Nigerian town where the acute viral hemorrhagic fever first was identified in 1969, has the same symptoms as Ebola and also requires that health workers wear protective gear and patients be isolated. Only about 1 percent of patients die. The disease is carried by rats and mostly affects rural communities with poor sanitation or crowded living conditions. It is only found in West Africa.
In a statement at the weekend, Adewole appealed to members of the public to be calm.
Lassa fever or Lassa hemorrhagic fever (LHF) is an acute viral hemorrhagic fever caused by the Lassa virus and first described in 1969 in the town of Lassa, in Borno State, Nigeria. Lassa fever is a member of the Arenaviridae virus family. Similar to ebola, clinical cases of the disease had been known for over a decade, but had not been connected with a viral pathogen.
Lassa frequently infects people in West Africa. It results in 300,000 to 500,000 cases annually and causes about 5,000 deaths each year. Outbreaks of the disease have been observed in Nigeria, Liberia, Sierra Leone, Guinea, and the Central African Republic. The primary animal host of the Lassa virus is the Natal multimammate mouse (Mastomys natalensis), an animal found in most of sub-Saharan Africa. The virus is probably transmitted by contact with the feces or urine of animals accessing grain stores in residences. Given its high rate of incidence, Lassa fever is a major problem in affected countries.