Kenya's manufacturers' lobby group on Wednesday, September 12, 2018 signed a Memorandum of Understanding (MOU) with environmental conservation groups to promote the effective management of Polyethylene Terephthalate (PET) containers and bottles.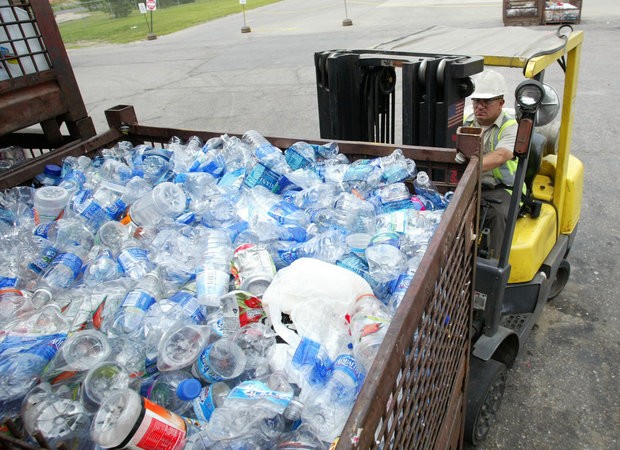 Kenya Association of Manufacturers (KAM) and the groups resolved to take measures to encourage recycling and re-use of plastic bottles across the country.
Mucai Kunyiha, KAM Vice-Chairperson, said that as part of the agreement, the organisation would establish and implement the agreed "take-back" and "extended-producer" responsibility schemes for the plastic bottles.
"We are working with different stakeholders to help achieve policy changes that support a truly circular economy and a more holistic view of material use, collection, and reuse of plastic bottles," Kunyiha told newsmen in Nairobi.
The industrialists will also undertake clean-up activities and awareness creation in partnership with county governments and other government agencies.
The association, with the support of the National Environmental Management Authority (NEMA), also signed the deal with the Kenya Association of Waste Recyclers and Dandora Hip Hop City for PET plastic waste management.
Ayub Macharia, Chairman of the National PET Management Committee, said recycling represents a systemic shift that builds long-term resilience, generates business and economic opportunities, and provides environmental and societal benefits.
"In other words, plastics aren't necessarily bad for the environment; it's the way we dispose of them that's the problem," Macharia said.
Tobias Alando, KAM Acting CEO, noted that waste management is a collective role in which the private sector should complement the government's efforts to ensure a cleaner environment, adding that the partnership is the first and most crucial step in the journey towards effective waste management in Kenya.
KAM targets to recycle up to 20 per cent of PET plastic bottles in 2018 with a target of 70 percent by 2030, based on the circular economy concept that will involve various stakeholders including waste collectors, recyclers, the government.
Richard Kainika, the Secretary General of Kenya Association of Waste Recyclers, which has membership of over 150 registered waste recyclers, emphasised on policy changes to enable effective and sustainable waste recycling.