Kenya's umbrella organisation of plastic recyclers on Thursday, November 29, 2018 said it planned to recycle 14,000 tonnes of plastic bottles by 2025 as it steps up efforts towards the management of plastic pollution.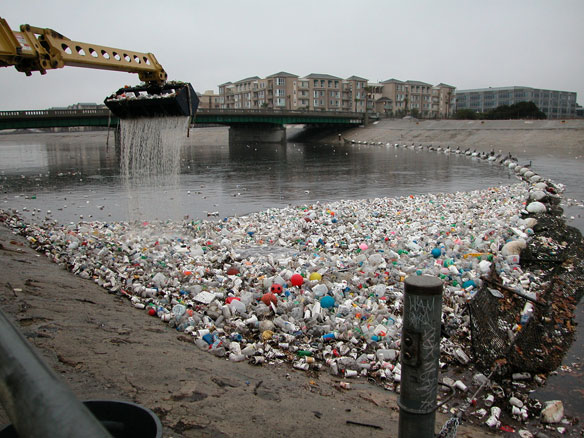 The Kenya PET Recycling Company (PETCO) is planning to spearhead the collection and recycling of 20 per cent of the plastic wastes by the end of the year.
"Eventually, the target is to collect and recycle 70 per cent or 14,000 tonnes of the plastic wastes in the entire country by 2025,'' Joyce Gachugi, country programme manager at the Kenya PET Recycling Company Limited, said.
Kenya, which banned the use of plastic bags in 2017, has obliged industry players to self-regulate the management of post-consumer PET bottles in the country.
Kenya pledged to focus on the protection of aquatic resources, adopt policies, strategies and mechanisms to harness blue economy while confronting the challenges of waste management.
The country committed to ensure responsible and sustainable fishing to conserve endangered fish species and ensure safety and security in high seas for smooth global trade.
PETCO and the Kenya Association of Manufacturers (KAM) recently signed an Agreement of Cooperation toward holistic management of PET plastic bottles in the country.
The agreement is an integrated recycling scheme that aims at creating an end-to-end ecosystem for plastic reprocessing in the country with the circular economy concept that keeps resources in use for a long time.
Under the agreement, manufacturers through KAM and PETCO jointly developed strategies, initiatives and infrastructure to ensure efficiency in the collection, processing and recycling of PET plastic bottles in the country.