The National Environment Management Authority (NEMA) of Kenya is the principle government agency responsible for the management of the country's environmental matters. A national regulatory body established by an act of parliament in the early 2000s, NEMA has in recent years enlarged its focus to support the government's climate action strategy. In a recent interview with the Green Climate Fund (GCF), NEMA's Wangare Kirumba, DAE Coordinator, and Kennedy Ochuka, Director, Finance and Administration, shed some light on the activities of the authority and its strategy with the GCF. Excerpts: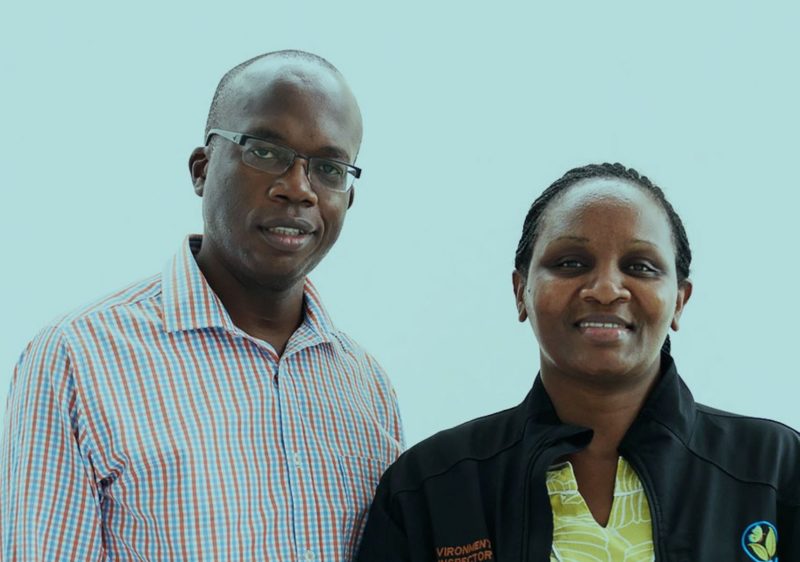 What is NEMA's level of engagement on climate change?
NEMA has several streams of engagement. First and foremost, within Kenya's Climate Change Act, the authority has been tasked with implementing actions as defined by the country's Climate Change Council. This includes monitoring greenhouse gas emissions (GHG) and reporting overall compliance against the limits set out by the Act. NEMA leads the government's GHG reporting requirements to the UN Framework Convention on Climate Change (UNFCCC) and has played a key role in the development of Kenya's national climate change action plan as well as its Intended Nationally Determined Contributions (INDCs).
NEMA has also been given a mandate to expand climate finance sourcing from multilateral funding organisations. The authority's accreditation to GCF followed its accreditation to the Adaptation Fund in 2012, and we have since secured resources from this fund to promote climate action in the country.
What are some of main challenges and opportunities in responding to climate change in Kenya?
Our first key challenge is getting proper data for decision making: data that is scientifically sound and area and ecosystem specific. A second challenge is resources. The impacts associated with climate change are very clear and the interventions to help communities adapt require resources that are currently not enough to address the scale of the problem. Third, overcoming knowledge gaps. Most green technologies that are readily-available today are not applicable to our context.
However, the opportunities are many and we see the GCF as a way to avail needed resources and build momentum and energy towards addressing climate change at the required level and scale. Through the various GCF platforms, like regional dialogues and workshops for direct access entities, we are able to learn what other countries and entities are doing so that we can apply such knowledge locally. Another noteworthy opportunity is the political support and commitment that the government has placed in NEMA, which has made it possible for the authority to have access to mechanisms like GCF and the Adaptation Fund.
Can you share some of the projects that you would like to bring to the GCF?
We have five funding proposals under development that are focused on adaptation with mitigation co-benefits. The proposals target a range of actions that have been identified as priorities by the government of Kenya. This includes climate smart agriculture, water management and ecosystem restoration, introduction of robust tree crops to address food security, and an existing livelihood enhancement programme to work with small-scale farmers to introduce renewable energy interventions at the household level. Another project we are putting to GCF is anchored in a new form of governance in Kenya that will provide county governments with access to climate finance. These newly-formed, semi-autonomous bodies will be able to use GCF resources to inform, design and implement adaptation actions at the community-level.
What advice would you give to other organisations seeking accreditation to the GCF?
Three words: Go for it. Be prepared to learn and stand ready to grow as GCF matures. Bring your ideas and a willingness to be flexible. Prepare well and get the full support of your institution. Accreditation cannot be approached from a single unit or team; it must be an organisation-wide initiative that garners buy-in from top management. Lastly, the GCF process is strong on National Designated Authority (NDA) engagement and, as an entity, you will need to work with your NDA right from the beginning. As soon as possible, start building this relationship for a fruitful engagement.
We very much feel GCF is supporting us and pushing us to bring dynamic and strong proposals forward. As a direct access accredited entity, we feel like a valued partner.