The Kaduna State Government has commenced the implementation of Integrated Waste Management System along the concept of the "polluter pay" principle to ensure sustainability.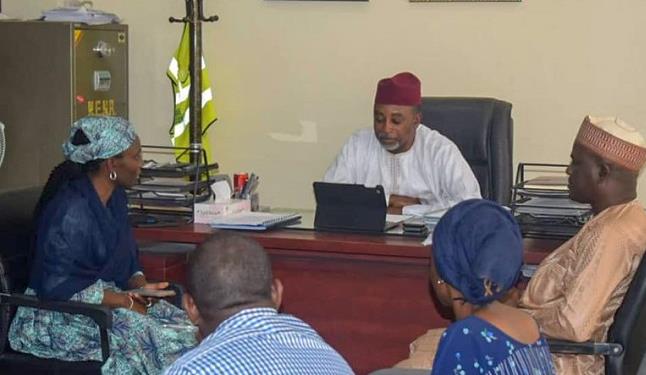 The Commissioner for Environment, Mr Ja'afaru Sani, disclosed this when members of the Network of Civil Society in Environment (NCSE) visited him in his office in Kaduna, the state capital, on Tuesday, March 29, 2022.
Sani explained that, under the new system, the government has shifted the cost of evacuation and disposal of waste to the residents.
He said that the Kaduna State Environmental Protection Authority (KEPA) and the state Internal Revenue Service were developing software that would integrate all residents to a payment system in the state.
"This is a shift away from the current practice where the government shoulders responsibility100 per cent for evacuation and disposal of waste.
"When collected, the waste will be sorted and categorised for recycling as part of a strategy to maintain a clean, hygienic, and sustainable environment," the commissioner said.
Sani said that the initiative would enable the state government to have data and document the volume of solid waste generated in the state.
According to him, the initiative will also help the government to attract serious investors in waste recycling.
"The integrated solid waste management system is a sustainable way of ensuring effective and sustainable waste management profitably.
"If you generate waste, you should shoulder the responsibility of paying for its evacuation for the government to transform the waste to wealth through recycling." the commissioner said.
Earlier, NCSE Coordinator, Ms Gloria Bulus, who led the delegation, explained that the visit was to establish working synergy between government actors and civil society organisations (CSOs) in the environment sector.
Bulus said that the idea was to open a permanent dialogue mechanism between government actors and citizens, to jointly mitigate climate change and other environmental challenges in the state.
By Philip Yatai