A Paris court has decided not to hear what looks like a landmark case where French oil and gas company, Total, was taken to court by civil society over human rights abuses and environmental violations linked to its oil-related activities in western Uganda.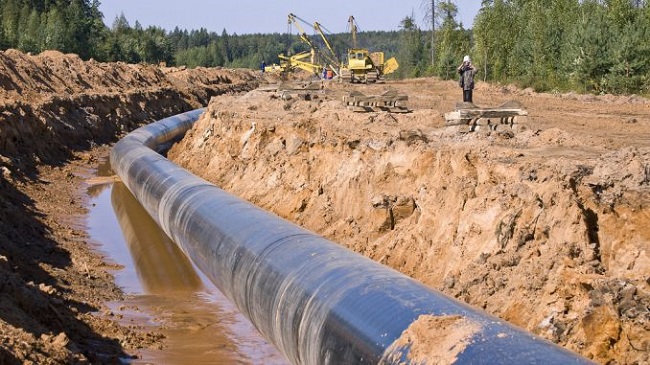 The judges considered that the case did not fall within their jurisdiction (as a civil court), and the case should instead be heard by the commercial court. The judges, it was gathered, did not examine the evidence brought before it.
Observers describe the development as victory for Total as, according to them, it (Total) will continue its violations in Uganda until the case is heard by a different court, which could take months and even years.
The plaintiffs are said to be considering contesting the decision as they feel that Nanterre High Court was the correct avenue.
Total was taken to court by civil society groups for its failure to elaborate and implement its human rights and environmental vigilance plan in Uganda. This has been described as the first-ever legal action of its kind – filed under the 2017 French "Duty of Vigilance Law", which attempts to enshrine concepts of corporate social responsibility (CSR) into a formalised legal framework while checking corporate negligence of French companies.
The corporation's presence in the region is due to its participation on the development of the controversial projects of Tilenga and East Africa Crude Oil Pipeline (EACOP), in partnership with Tullow Oil and China National Offshore Oil Company (CNOOC).
Investigations revealed human rights violations as well as environmental abuses linked to oil exploration activities, leading six environmental groups (Earth France, Survie, AFIEGO, CRED, NAPE/Friends of the Earth Uganda and NAVODA) in mid-2019 to present Total with a formal demand to revise its Uganda oil project vigilance plan and to implement it.
Total subsequently rejected the charges, saying its vigilance plans were complete and that it had carried out Environmental Social Impact Assessments (ESIAs) on the Tilenga and EACOP projects, thus forcing the complainants to take Total to court.
Edwin Mumbere, an activist in Uganda, said: "We sued Total because an environment certificate linked to the Tilenga Project was issued by the National Environment Management Authority (NEMA) and it's against the Ugandan laws to explore or carry out oil-related activities in a protected area such as national parks, and in this case, it's the Murchison Falls National Park and the River Nile (which is currently used by eleven countries)."
He added: "The water that will be used in the Tilenga project will come from Lake Albert, posing serious implications to the livelihoods of fisherfolk in DRC and Uganda. The use of water from Lake Albert will also reduce access to this natural resource, which is against basic human rights of citizens of both countries. Furthermore, the proposed pipeline to transport the oil will have a great impact on the wildlife, water and environment, which can't be replaced. These are the reasons we are against Tilenga project that was awarded to Total.''
In response to the court ruling, Landry Ninteretse, Regional Team Leader at 350Africa.org, said: "This failure to hear the case is a big blow for communities in Uganda who are currently experiencing human rights violations and will have to contend with environmental impacts resulting from Total's activities. Large multinational corporations need to respect the rule of law and not take community concerns lightly. Despite the disappointing court decision, local communities will continue to resist a devastating project for their lives, livelihoods and ecosystems."
The court indecision means that Total will not acknowledge the true impact of its oil activities on local communities and the environment, and will not take urgent measures to prevent existing violations from continuing, and new violations from occurring.
"The case sets a negative precedence for similar cases, where corporate negligence and impunity will not be checked by courts, and their disregard for human rights and environmental concerns especially those linked to exploration and exploitation of fossil fuels will continue unabated," Ninteretse added.