The Joint Military Force (JTF) in the Niger Delta says it has adopted environment-friendly methods in combating oil theft and illegal refining in the region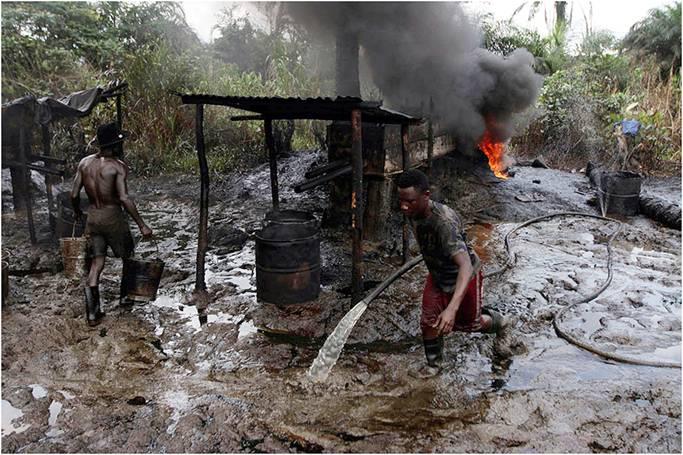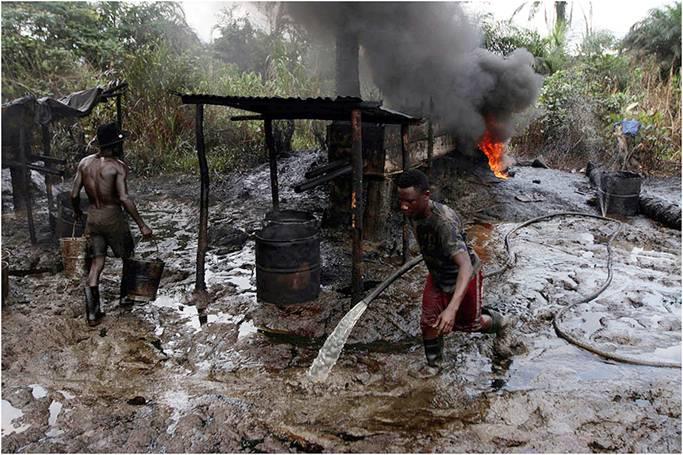 Brig.-Gen Kevin Aligbe, Land Component Commander of the joint force code-named "Operation Delta Safe," disclosed this to the News Agency of Nigeria (NAN) on Sunday, May 13, 2018 in Yenagoa, the Bayelsa State capital.
Alighe said that troops of the command had introduced the use of swamp buggies in destroying illegal refineries as opposed to setting the camps ablaze.
He said the force used special equipment to crush the accessories and materials used at illegal refining sites.
He further said that the method had made it economically unviable for such sites to spring up again after raids by the joint force.
The commandant noted that the adverse impact of pollution caused by illegal refineries was enormous.
He commander said that some people's perception that the destruction of illegal refineries was doing damage to the environment was erroneous.
Aligbe said it was the processes in the illegal refining that actually degraded the Niger Delta environment.
According to him, the crude distillation process used by illegal refineries is inefficient and causes a pollution of the environment.
He said that only 30 per cent of the volume of crude stolen by illegal refiners is converted to products.
The commandant said the remaining 70 per cent was wasted and dispersed in the surrounding environment near the camps.
"Our operations are always carried out with the environment in mind; we deploy methods that are environmentally friendly and safe and we do not burn stolen crude as believed in some quarters.
"In fact, burning of products either refined or crude is out of question because it is the evidence that is required to prosecute the suspects that are arrested during raids of illegal refineries.
"We seize the products and after using them as evidence they are disposed in accordance with the oil industry safety regulations.
"We are conscious of the fact that the environment sustains the people's livelihood.
"The damage that illegal refineries do to the environment is colossal and that is part of the reasons we are fighting to stamp it out.
"The operators are fighting back and we remain resolute," he said.
Aligbe noted that the joint military force was committed to its mandate of safeguarding oil facilities and preventing sundry criminalities in the region.
The commandant said that the aim was to pave way for economic progress and solicited the support of Niger Delta people.
By Nathan Nwakamma