Residents of Calabar metropolis in Cross River State on Monday, June 13, 2022, expressed happiness as the government resumed evacuation of refuse at different points in the city.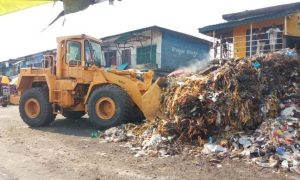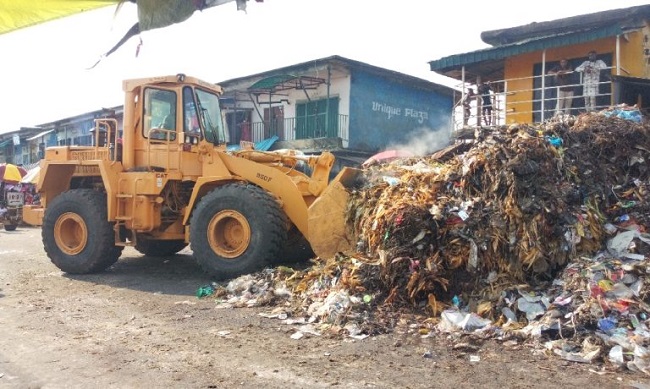 Even though people were seen shielding their nostrils and running far from where work was ongoing due to the stench that filled the air from the evacuation, they were happy that, at last, the filth was being removed.
It will be recalled that, for weeks, refuse was not evacuated from many parts of the city as a result of faulty equipment at the Lemna Dumpsite, which resulted to massive piles of waste at different spots in the once clean city.
Mr Sunday Oko, the General Manager, Cross River Waste Management Agency, said the agency was carrying out a simultaneous evacuation at different spots.
Oko said that, for the past few weeks, the agency had been trying to fix broken down equipment at the only dumpsite in Calabar, which resulted to the embarrassing situation the city found itself.
He dismissed rumours making the rounds that the state government was paying more attention to political matters as false, adding that the challenge had nothing to do with the political issues in the state.
"It is our duty to evacuate waste and keep the state clean, we were not happy with what happened in the last few weeks, where waste blocked some roads.
"It is the right of the people of Cross River to have a clean environment, this is why  when they complained that wastes were not being evacuated, we understood because the city used to be the cleanest in the nation.
"Our appeal to the people is the way they dump refuse on the streets instead of using the skip bins provided by government.
"If you move round the city, you will notice that our bins are empty because the people prefer to throw their waste on the floor.
"We use skip trucks to evacuate the bins, these trucks are just supposed to come and lift the bins to the dump-site.
"When the wastes are on the ground, the workers will spend one hour scooping it into the bins before moving to the dump-site.
"This creates unnecessary delays in waste evacuation in the city; so, I appeal to residents to help us to serve them better," he said.
While the entire city of Calabar was affected by the long delay, Calabar South Local Government Area was the worst hit with towering refuse at the popular Watt, Mbukpa market and many other spots in the area.
By Christian Njoku