Minister of Information, Culture and Tourism, Alhaji Lai Mohammed, has described the Jigawa State Government's Goat Breeding and Rearing Micro Credit Scheme as a model for all states to copy.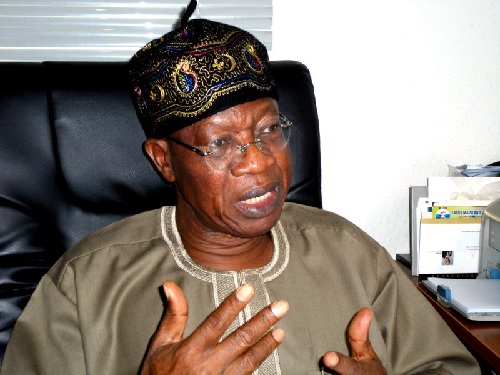 Mohammed made the remarks while addressing newsmen in Dutse, the state capital, on Thursday, November 23, 2017.
"I learnt that widows were given three goats – two goats and one he goat to rear.
"And one good thing about this empowerment is that the beneficiaries pay with the three offsprings after 18 months.
"It is also a very good initiative because the goats reproduce twice a year, and you know most of goats give birth to between two and three babies.
"So this a very easy way to empower women economically because within 18 months, you have between 9 and 11 babies. So this a very good initiative.
"And there is the need for all states to copy," Mohammed said.
The News Agency of Nigeria recalls that Jigawa Government empowered 5,940 widows where 220 were selected from 11 wards in each of the 27 local government areas of the state.
The Chairman of the goats distribution committee, Dr Ahmed Zubairu, while performing the exercise, in Dutse Local Government Area in April 2016, said that each of the beneficiaries was given three goats to rear under the scheme introduced to empower women.
"The breed of the goats is the one that gives birth to three twice a year.
"The beneficiaries were expected to pay back the revolving loan in 18 months with three goats.
"The decision to give the beneficiaries goats was because of its economic value and simplicity to rear.
"The government decided to give the women goats because of its economic values – both the goat's meat and its skin are needed.
"Since most of the beneficiaries are rural dwellers, to feed the animals will not be hard for them because of the availability of the animal feeds in their villages,'' he said.
"The government's gesture is commendable because it will make the beneficiaries self-reliant by enhancing their economic status," Zubair said.
By Muhammad Nasir Bashir