The Minister of State for Environment, Ibrahim Usman Jibril, will participate at the 10th Africa Carbon Forum, scheduled to hold from Wednesday, April 11 to Friday, April 13, 2018 in Nairobi, Kenya.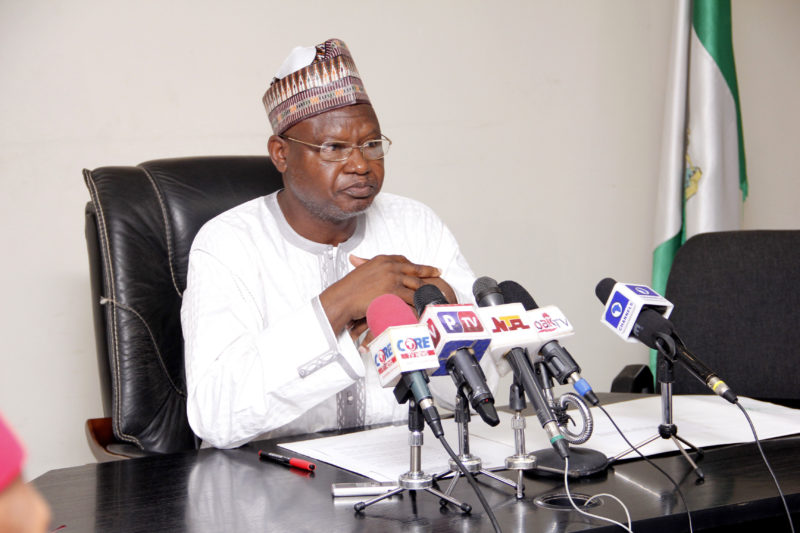 The Minister, who is attending the forum on the invitation of the World Bank, will participate in a ministerial high-level plenary session as a key speaker. The session, which has "Climate Finance as a catalyst for the promotion of integrated landscape management and rural development" as its theme, will also include ministers from Ethiopia, Mozambique and Namibia.
The Africa Carbon Forum, it was gathered, connects project developers with foreign investors, carbon market representatives and government representatives, while engaging Africa in the global climate finance process.
Observers have tagged the annual forum a "must‐attend" event, pointing out that it is critical for keeping up with the latest on climate finance, carbon markets and mechanisms. It has been described as one of the most important global events on climate financing and carbon markets and mechanisms.
According to the organisers of the event, the Paris Agreement, along with accompanying financial pledges, investor's guidelines, actions and initiatives announced during COP21, sets out a clear signal and framework for scaled-up climate action, which now needs to be implemented. The present moment, they say, marks the start of a new era for the Nairobi Framework and the Africa region as a whole, one that holds great challenges but also exciting, transformational opportunities driven by ambitious national action and increased international cooperation in the areas of finance, market-driven development approaches, technology transfer and capacity-building.
In December 2017, Nigeria issued its first Sovereign Green Bonds as part of it innovative ways of financing the implementation of its Nationally Determined Contributions (NDCs). The debut N10.69 billion green bond, described as "pilot sovereign", is part of a N150 billion green bond programme by the Federal Ministry of Environment. It emerged after an extensive development process involving domestic and international stakeholders, which observers say demonstrates the commitment of the administration of President Mohammadu Buhari to the Climate Action Agenda.