In view of the discovery of a deep crack in the Rift Valley in Kenya, scientists on Tuesday, April 10, 2018 said it would take millions of years for Africa to divide to two.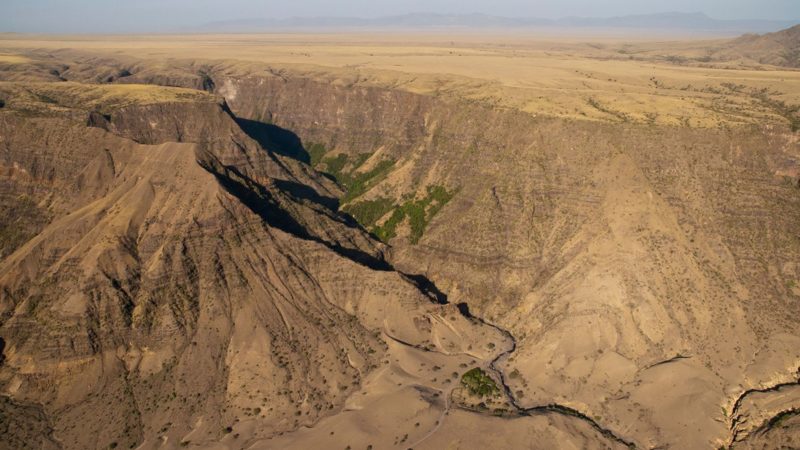 The scientists were reacting to reports of a 50-foot deep crack in the earth that began to develop near Nairobi in Kenya on March 18, which they say could be a sign of an impending continental split.
The crack, stretching several kilometres, made a sudden appearance recently in south-western Kenya. The tear, which continues to grow, caused part of the Nairobi-Narok highway to collapse and was accompanied by seismic activity in the area.
However, some scientists think the gully was caused by rains washing away loose soil, nothing more, and suggested fixing the road.
Prof. Mosto Onuoha, the President, Nigerian Academy of Science (NAS), told the News Agency of Nigeria (NAN) that it would take at least 50 million years for such separation to take place.
"We will keep noticing the change in a period of about 100 to 200 years' measurement.
"But this is about 50 million years from now," he said.
Onuoha said the rift did not start recently but very many years ago, adding that the process had been on and it would continue.
He said the issue in Kenya could be likened to Madagascar that was part of Africa and later was divided by an ocean.
"Like Madagascar, it was joined to Africa around Mozambique, but there is an ocean now between Mozambique and Madagascar," he said.
Mr Adewale Bakare, the President, Nigeria Community Association Bradford (NCAB), UK, said the African continent ought not to entertain any panic regarding a crack in Kenya.
"That rift will keep on expanding and getting wider. It is going to take so many millions of years for that to happen.
''There is nothing to worry about. It is a geological process and natural phenomenon.
"There is a positive aspect to all the troubles they are having in the East African region, which is generation of geothermal energy.
"The geothermal energy is coming up from the breaking or extension of the land," he said.
Dr Adeneye Talabi, the Director, Technology Acquisition and Adaption Department, Federal Ministry of Science and Technology (FMST), urged Africans not to be frighten whether the continent would split in two.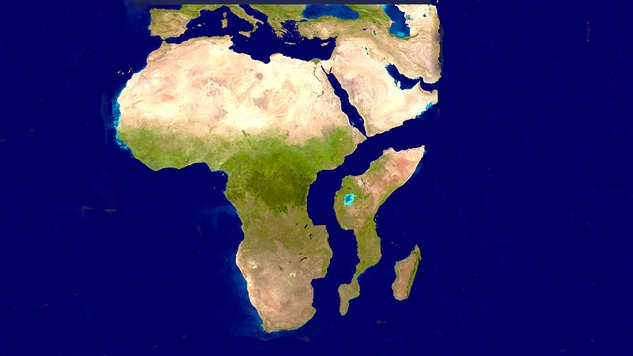 According to Talabi, splitting Africa in two via Kenya will not be in this present generation.
He, however, urged the continent to take proactive technology steps to address any incidents that could arise as a result of splitting process.
"Where the crack is now, African countries should be very proactive to apply the appropriate technologies that are already available.
"By installing early warning system devices and equipment that are sensitive enough to detect probable time, location and direction of movement of the crack further from where it is now in Kenya.
"This will allow them to be proactive in determining what to do for any likely occurrence and to reduce to the barest minimum loses that will be incurred," he said.
The director urged the government to strengthen all parastatals under the Federal Ministry of Science and Technology (FMST) to be able to carry out research and development works capable of determining the effect of the crack in Nigeria.
NAN reports that it has been discovered that Israel also sits along the Rift Valley, which some scientists say can be an impending danger in form of a devastating earthquake for the country.
Dr Ron Avni of the Ben-Gurion University of the Negev told Haaretz that "indeed the plate tectonics are tearing Africa into two and we don't need the crack in Kenya to know that.''
The Kenyan crack definitely is in the Rift Valley, which starts in Mozambique, passes through most eastern Africa all the way to Israel – the Red Sea, Dead Sea and the Sea of Galilee all sit on it.
By Gabriel Agbeja