The World Alliance for Mercury-Free Dentistry announces the creation of Island States Alliance for Mercury-Free Dentistry, to be based in Port Louis, Mauritius. This new voice for the island states of the world will be led by experienced NGO leader, Hemsing Hurrynag.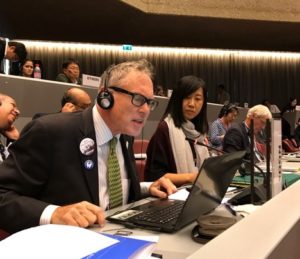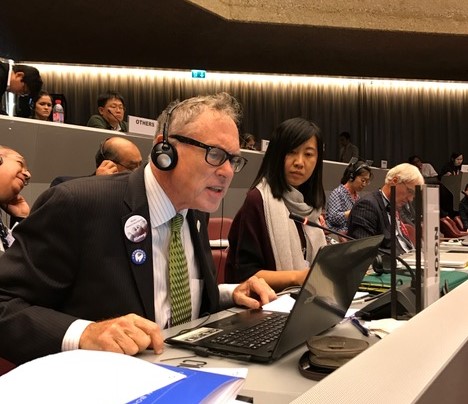 The Island States Alliance will also have two satellite offices: in Suva, Fiji, for the Pacific campaign for mercury-free dentistry, directed by experienced NGO leader Emele Duituturaga; and on Kingston, Jamaica, for the Caribbean campaign, directed by Sherika Whitelocke-Ballingsingh of the Poison Information Network of the Caribbean.
Mr. Hurrynag, in addition to being leader of the worldwide campaign, will direct the Indian Ocean campaign in the Indian Ocean.
"Dental amalgam, 50% mercury, is no longer needed in 21st century dental care," said Charlie Brown, president of the World Alliance of Mercury-Free Dentistry. "Island states are particularly vulnerable to this toxic, because they lack storage capacity for mercury, and because, with their reliance on a fish diet, dental mercury poisons the fish children eat."
"The World Alliance is truly honoured that Hemsing Hurrynag, after a career in teaching and non-profit advocacy, will lead the campaign to end amalgam use in the island states.
"We are equally honoured to have talented NGO leaders Sherika Whitelocke-Ballingsingh lead the campaign in the Caribbean and Emele Duituturaga lead the campaign in the vast Pacific," Brown said.
Commenting on the development, Ms. Duituturaga, former Fiji Government Permanent Secretary of Women, Social Welfare and Poverty Alleviation, and a Pacific Civil Society Leader, said: "For the Pacific, the establishment of the new Island Alliance and satellite offices is a recognition that Island states have an equally important role alongside continental states to advocate for and drive the campaign for mercury free dentistry. It also enables us to take ownership of our region-specific responses and actions in this campaign.
"For example, while not all Pacific Island states have ratified the Minamata Convention, all Pacific governments who make up the governance of the South Pacific Regional Environmental Programme (SPREP) have endorsed a 'Mercury Pacific Free Campaign' and we are now liaising closely with on our mercury free dentistry to be part of the Pacific wide campaign.
"The Pacific also faces specific environmental challenges with toxic waste management and disposal. In addition, being an ocean people, fish and seafood make up our basic staple diet and mercury poison in fish is a major threat to our livelihoods and industry.
"With the establishment of this Alliance, we have now created what we are calling the Mercury Free Alliance -Pacific Hub, which we will be launching shortly. Having a satellite office here in Suva in the Pacific, gives us a sense of ownership and drive that we are saving our own lives, not because someone else from outside is telling us but because it matters, when we 'wake up' and realise this practice of putting poison in our mouths is fatal and has to end."
Whitelocke-Ballingsingh, who is the Poison Information Coordinator, Caribbean Poison Information Network, University of Technology, Jamaica, said: "A new alliance with satellite offices to contribute to the phase out of mercury dental amalgam is one that will add great gravity on policy and regulatory issues. This will help island states to strategically implement an achievable and sustainable approach in making dental amalgam history to protect the population and environmental health. Which will contribute to the achievement of SDGs 3, 9, 15 and 17.
"Island states on their own do not have all the capacity, funds, technology and 'know-how' on dealing with issues that have international significance on trade and the health of their populations. Therefore, alliances and partnership are imperative to create a cohesive force in protecting our countries and the region at large from what I call the 'toxic health trade.'
"This alliance will be able to provide a platform that will promote; knowledge sharing, partnership programmes, creating awareness in civil society but most importantly provide support guidance to the local government in promulgating and implementing a legal framework that is ambitious in phasing out dental amalgam."