Madeleine Diouf Sarr, Chair of the Least Developed Countries (LDC) group, representing 46 of the poorest countries that are most vulnerable to climate change while being least responsible for it, while commenting on the Working Group III report from the Intergovernmental Panel on Climate Change (IPCC): published on Monday, April 4, 2022, called on governments to bring forward new and increased emissions targets this year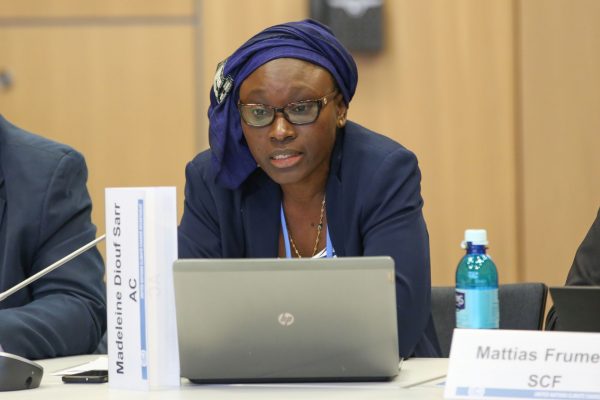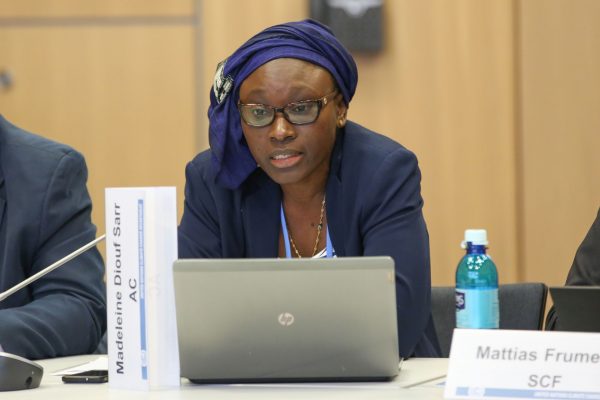 This report is a resounding call to action for governments. Climate and energy are inextricably linked, and are at the heart of complex geopolitical issues. Ending the deadly addiction to fossil fuels and harnessing the full potential of cheap and abundant renewable energies is critical, not only to avoiding the worst climate impacts, but also to ensuring sustainable development and energy security.
We are on track to see the survival of many vulnerable people and places threatened as current projected emissions for 2030 would put us over 1.5°C of global warming. This includes many of the countries I represent as Chair of the Least Developed Countries Group.
Least Developed Countries only contribute a small fraction of global emissions, yet we experience the brunt of climate impacts. Our chances to achieve sustainable development are fundamentally undermined by the inaction of big emitters. This must change.
Countries must bring forward new and increased emissions reduction targets for this critical decade this year. They will need time to be implemented, so we cannot delay. Emissions must peak by 2025.
The science is telling us not only that we must invest now to stay under 1.5°C, but also that we have the most to gain from doing so, avoiding stranded assets, and bringing forward the benefits of avoided climate impacts.
There can be no new fossil fuel infrastructure. The emissions from existing and planned infrastructure alone are higher than scenarios consistent with limiting warming to 1.5°C with no or limited overshoot. We cannot afford to lock in the use of fossil fuels.
The pandemic offered us an extraordinary opportunity to put in place economic stimulus measures that would lead to a green recovery – but big emitting countries are squandering this opportunity, and fossil fuel use and emissions are up again to pre-pandemic levels. Despite these developments, the Working Group III report is clear that the window for action is still open, and a climate-resilient future will bring many benefits.
We know that key transition efforts like the pivot to renewables will be cost-negative in many instances. Since 2010, costs for solar, wind and lithium-ion batteries have plummeted by 85%, 55% and 85% respectively. And the report highlights that emissions reductions needed in 2030 to align with 1.5°C can be achieved with a carbon price below $100 per tonne.
This report leaves no doubt that the solutions are there to close the 2030 emissions gap. It can be done, but it needs the political will.
Sustainable development and climate action are not competing priorities – they are one and the same. Total energy demand needed to fill gaps in basic wellbeing is well below current global energy demand, and providing universal access to modern energy can be achieved without significant global emissions growth.
On climate finance, flows are far short of what is needed to achieve 1.5°C, and the gaps are the widest for least developed countries. We are heading in the wrong direction, with the growth of climate finance flows having slowed, while both public and private finance for fossil fuels remain at incredibly high levels.
To meet the scale of this challenge we would need to see climate finance flows increase between four and eight times by 2030 – and this excludes adaptation finance, and finance for loss and damage. If adaptation is taken into account, financing gaps for developing countries become even wider relative to developed countries.
So far, climate finance mobilised by developing countries remains far short of commitments made and what is required to respond to the needs of the most vulnerable. We need to see increased finance flowing from developed countries.
We know the scale of the problem. We know the solution. This report provides a roadmap of how to get there. Let's get on with it without delay.