The Intergovernmental Panel on Climate Change (IPCC), currently working on its next comprehensive report, the Sixth Assessment Report (AR6), will open the draft Working Group III contribution for a second review by experts from January 18 to March 14, 2021.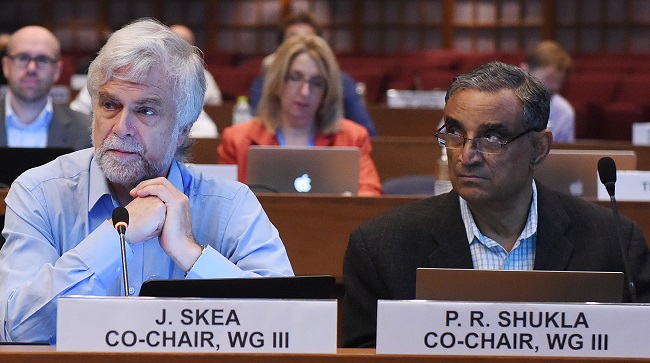 The second order draft of the report includes the first drafts of the Summary for Policymakers and Technical Summary, says the IPCC, adding that all content builds on the First-Order Draft and the expert review comments submitted on that draft.
Working Group III is responsible for assessing the mitigation of climate change – responses and solutions to the threat of dangerous climate change by reducing emissions and enhancing sinks of the greenhouse gases that are responsible for global warming.
"Our authors worked tirelessly and under unique circumstances to prepare this draft for review. It is the first opportunity for governments to review the WG III contribution to the Sixth Assessment and we strongly encourage and welcome their comments on this draft," said Jim Skea and Priyadarshi Shukla, the Co-Chairs of Working Group III.
"The report has a number of innovations, including a new chapter on demand, services and social aspects of mitigation, and a chapter dedicated to innovation, technology development and transfer. Comments from experts and governments on these and other parts of the report are an essential step in delivering a high-quality final draft," they said in a joint statement.
Reviews ensure that IPCC reports cover the most up to date scientific, technical and socio-economic findings, and are representative of a broad range of independent expertise from developed and developing countries.
Authors will prepare a Final Draft based on the comments received during the second review. The Final Draft is distributed to governments at the time of the final government review of the Summary for Policymakers. The dates for the final government review of the Working Group III contribution to the AR6 are yet to be confirmed.
Experts interested in serving as Expert Reviewers and providing scientific comments on the Second Order Draft of the Working Group III contribution to the IPCC Sixth Assessment Report can register until midnight CET on March 7, 2021 at https://apps.ipcc.ch/comments/ar6wg3/sod/register.php.

To register for the review, a self-declaration of expertise is required, notes the IPCC.
"Once the registration is complete, and before accessing the draft, reviewers agree to the terms of the review, including the confidentiality of the draft and review materials, which are provided solely for the purpose of the review. The drafts may not be cited, quoted or distributed. All expert reviewers will be acknowledged in the published report," adds the body.