The Intergovernmental Panel on Climate Change (IPCC) on Monday, March 20, 2023, released its Synthesis Report of the Sixth Assessment Cycle and its Summary for Policymakers, which once again stresses the scientific consensus that limiting global heating to 1.5°C to contain worst-case climate change scenarios is only possible with the constraint of fossil fuel production.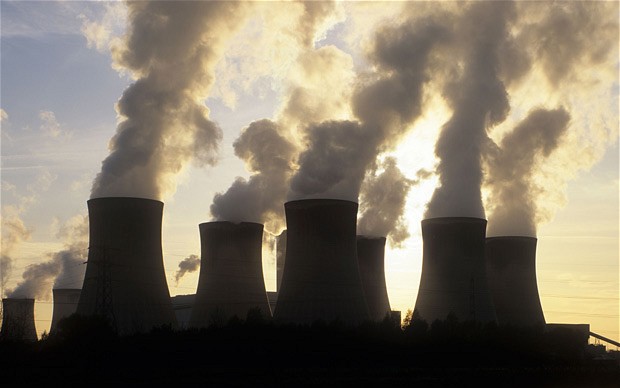 The report is the latest of the AR6 products, which have provided policymakers with what is regarded as the most comprehensive assessment of scientific information related to climate change in the history of the IPCC and aims to inform the 2023 Global Stocktake.
Among other statements, the Summary for Policymakers notes that "Projected cumulative future  CO2  emissions  over the lifetime of existing and planned fossil fuel infrastructure, if historical operating patterns are maintained and without additional abatement are approximately equal to the one for 2°C (83%) (high confidence)", and that "Removing fossil fuel subsidies will reduce emissions and yield benefits such as improved public revenue, macroeconomic and sustainability performance."
Alex Rafalowicz, Executive Director of the Fossil Fuel Non-Proliferation Treaty Initiative, said: "In simple terms, the IPCC says once again that the coal, oil, and gas we already have under production will blow us past our climate goals. The summary for policymakers is simple: stop new fossil fuel projects, phase down existing polluting projects, put renewable energy access into hyperdrive. The science is unequivocal, the problem is the lack of political will that prevents us from acting boldly to reverse this crisis."
Tzeporah Berman, Chair of the Fossil Fuel Non-Proliferation Treaty Initiative and International Programme Director at Stand.earth, said: "This latest report could not make it clearer: the time is now for bold actions that directly address the climate crisis in an effective way. Coal, oil and gas continue to fuel the climate catastrophe, causing widespread devastation in vulnerable regions like the Pacific, where extreme weather events occur regularly and will become even more frequent. Millions of people across the globe are losing their homes, their lives and livelihoods because of the continued expansion of these dirty energies. Our governments
must stop pretending that we can ensure public safety while we continue to expand fossil fuels. They must stop allowing big oil and gas companies to make record profits over destructive impacts to our communities and our environment. This IPCC report once again throws reality in our faces: our house is on fire, so it is past time for world leaders to stand up to their responsibilities and stop pouring gas to fuel the fire. We call on our governments to endorse the Fossil Fuel Non-Proliferation Treaty Initiative to compliment the Paris Agreement."
For decades, the IPCC has highlighted the scientific basis that proves the urgency of phasing out fossil fuels. Previous reports from the same cycle note that "the achievement of long-term temperature goals in line with the Paris Agreement requires the rapid penetration of renewable energy and a timely phasing out of fossil fuels", and that this is "technically possible and estimated to be relatively low in cost." However, current international climate agreements took decades to make even a small mention of fossil fuels, and yet they continue to fail to address them.
These latest IPCC warnings come in a very timely context: a key year for climate action, after major oil and gas companies announced record profits, having for the first time a CEO of a major oil company appointed president of the COP, and only a few days after Ministers and officials from a block of six Pacific countries – Vanuatu, Tuvalu, Tonga, Fiji, Niue, and the Solomon Islands – committed to create a "Fossil Fuel Free Pacific", and called for all countries to join them in managing a global, equitable, and unqualified phase out of coal, oil and gas.
The commitment was agreed at the 2nd Pacific Ministerial Dialogue on Pathways for the Global Just Transition from Fossil Fuels, held in Vanuatu during a state of emergency after the country was hit by two severe cyclones and an earthquake in only 48 hours.
None of this is coincidental. Science has been sounding the alarm bells for decades, governments of the most vulnerable nations are moving to protect their economies and populations. Meanwhile, rich nations are still lagging to stand up to their responsibilities, and the fossil industry is allowed to continue operating and producing the very cause of the problem.
Ralph Regenvanu, Minister of Foreign Affairs, International Cooperation & External Trade for the Pacific island nation of Vanuatu, said: "More than ever, science is clear about the need to move away from fossil fuels. If we don't act fast to tackle the source of this crisis, the loss and damage that my people just experienced with cyclones Judy and Kevin will continue to occur with even greater force and costs. The IPCC notes that staying within a 1.5oC temperature rise is only achievable with urgent action to phase out coal, oil and gas.
"That's why my home country of Vanuatu was the first to endorse the call for a Fossil Fuel Treaty, and we just had a block of 6 Pacific nations committing to spearhead global fossil fuel phase-out effort. Only this will lead us to drastic cuts in emissions and a just transition to clean and accessible energy for all."
Edmilson Rodrigues, Mayor of Belém, Brazil, said: "The IPCC report clearly indicates that, in order to accelerate the reduction of emissions, there is no place for fossil fuels in our world. We join our voices with all governments and organizations calling for a Fossil Fuel Treaty as a way to end this era of coal, oil and gas supremacy."
Firhad Hakim, Mayor of Kolkata, India, said: "Science has clearly and repeatedly rang the alarm bells that staying below 1.5ºC to avoid the worst scenarios of the climate emergency requires immediate and rapid action to end the use of fossil fuels. We need a rapid and equitable phase out of all kinds of fossil fuels to protect millions of people from energy and food insecurity, air pollution and impacts to health. Developing countries are the most vulnerable to climate change, despite us having historically contributed the least to the crisis. Kolkata has already announced its pledge to minimise the use of fossil fuel as much as possible and switch over to renewable energy."