Authors from the Intergovernmental Panel on Climate Change (IPCC) Working Group II, which assesses climate change impacts, adaptation and vulnerability, will meet virtually over the next two weeks to prepare the final draft of their contribution to the Sixth Assessment Report (AR6).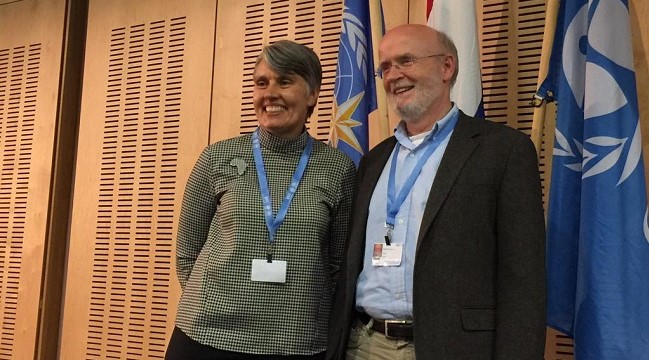 More than 260 experts from over 60 countries will participate in the virtual Working Group II meeting, known as eLAM4, which is hosted by the Government of Guatemala, from March 1 to 12, 2021.
"Although we will meet virtually, there is no doubt our hearts will be in Guatemala. Our host country for eLAM4 is one of the many countries in the Global South feeling the increasing impacts of climate change across all aspects of life: economic, environmental, social and cultural," said Working Group II Co-Chair Debra Roberts.
"With this in mind, we will work purposefully during the meeting to further refine our report and develop summary products that decision-makers around the world can use to inform ambitious and equitable climate action from the local to the international level," she said.
The large number of helpful review comments received so far reflects the widespread interest in environmental and societal issues addressed by the report, which covers climate change impacts already seen on all continents and in the ocean, said Working Group II Co-Chair Hans-Otto Pörtner.
"Despite the ongoing pandemic, all Working Group II authors are highly motivated and rising to the challenge of a virtual meeting to progress the Working Group II assessment. We all know that our report on the impacts of climate change as well as on our limited possibilities to adapt is crucial to define the ambition in climate action," he said.
The report is tentatively expected to be finalised and released in early 2022, although dates remain subject to revision because of the uncertainty caused by the COVID-19 pandemic.
The Working Group II report will provide policymakers with the most up-to-date scientific information on how climate change is affecting nature and humanity, and how they are adjusting to these impacts.
During the meeting, the Central American Integration System (SICA) and the United Nations Economic Commission for Latin America and the Caribbean (ECLAC/CEPAL) will hold a regional outreach event on Climate Change and Vulnerability in Central America and the Dominican Republic on Thursday March 11, 2021 at 10:00-12:00 Guatemala time (16:00-18:00 GMT) to be addressed by experts from the IPCC and from the region. Links for joining this virtual event will be posted on the IPCC, SICA and ECLAC websites.
The Guatemalan government will also hold an outreach event on How is Guatemala Confronting Climate Change on Wednesday, March 3 at 11:00-12:30 Guatemala time (17:00-18:30 GMT). The event will include a presentation on the Third National Communication on Climate Change, a presentation by the Guatemalan System of Climate Change Science, a local version of scientists organised to provide information to decision-makers, and a presentation by a Mayan leader on the relevance of indigenous knowledge.
A virtual briefing for local media will be held on Friday, February 26 at 08:30 Guatemala time (14:30 GMT) via Zoom at https://us02web.zoom.us/j/87214118886. A recording of the opening ceremony on Monday, March 1 will be made available later.