The Intergovernmental Panel on Climate Change (IPCC), the leading international body for the assessment of climate change, will release its Special Report on the impacts of global warming of 1.5°C on Monday, October 8, 2018, after meeting to consider and approve the report in Incheon, Republic of Korea, starting from Monday, October 1.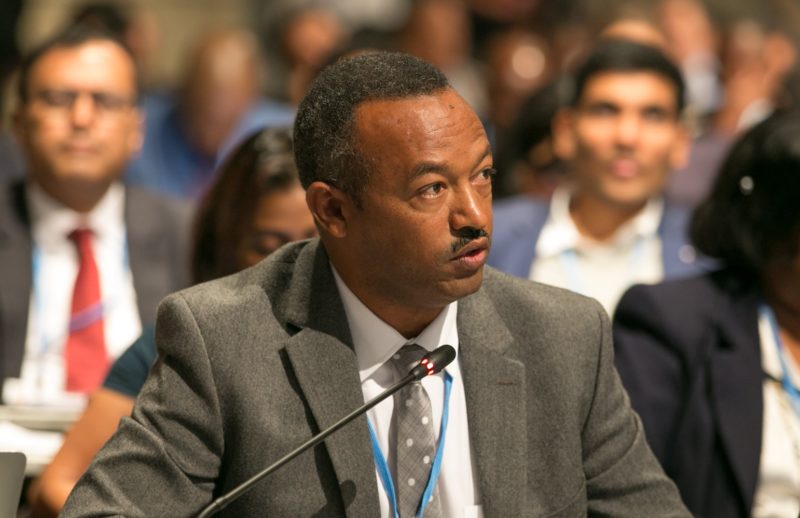 Commenting on his expectations for the report, Gebru Jember Endalew, Chair of the Least Developed Countries  (LDC) Group said, "It will be important that the report and the Summary for Policy Makers clearly sets out the scientific necessity of limiting global warming to 1.5°C as opposed to 2°C to protect people and the planet, and highlights the vast discrepancy between this goal and our current global emissions pathway. In doing so, the report will shine a spotlight on the scale of the challenge the international community must rise to meet. A future where warming is limited to 1.5°C is a brighter future for all.
"Governments across the world must take the report seriously and respond with science-based policies to spur genuine emissions reductions. Our world's natural systems place limits on us that we cannot negotiate, and all countries need to respond accordingly with fair and ambitious climate action. This means rapidly scaling up pre-2020 efforts, providing finance and technology so LDCs and other developing countries can respond, and submitting more ambitious climate pledges in line with countries' respective responsibilities for climate change and capacities to respond. Current plans that countries have submitted will not be enough; full implementation of those contributions will still put the world on a pathway of more than 3°C warming. Every moment we delay, climate change impacts are intensifying, becoming increasingly expensive and creating more loss and damage.
"The IPCC's outputs must demonstrate that limiting the global temperature increase to 1.5°C is not only necessary, it is achievable. The LDC Group hopes that the report will highlight the real climate solutions that are available right now and catalyse action at all levels to implement deep economy-wide changes towards climate resilient and decarbonised societies.
"While the challenge ahead in addressing the impacts of climate change is immense, so too are the opportunities. Responding to climate change opens doors for sustainable development and for lifting many people out of poverty."