Demanding action from the world's largest banks, institutional investors are calling for enhanced disclosure of banks' climate-related risks and opportunities and of how these are being managed by banks' boards and senior executives. A recent study estimates that the value at risk under business-as-usual scenarios may be equivalent to a permanent reduction of between 5% and 20% in portfolio value in just over a decade.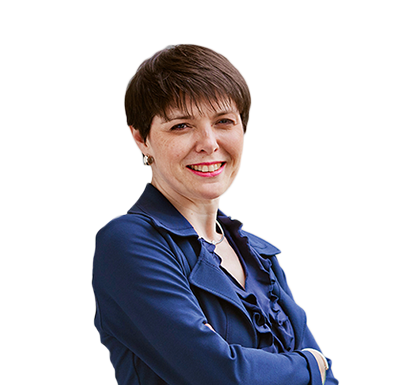 Some 100 investors with $1.8 trillion assets under management, including pension funds, asset owners, and asset managers such as Candriam Investors Group and Hermes EOS, are writing to the CEOs of 60 of the world's largest banks, including Australia and New Zealand Banking Group, Bank of America, Deutsche Bank, HSBC Holdings, JP Morgan Chase, Mitsubishi UFJ Financial Group, Inc. and TD Bank.
The letter, coordinated by responsible investment non-profit ShareAction and Boston Common Asset Management, calls for more robust and relevant climate-related disclosure to be supplied to investors on four key areas: climate-relevant strategy and implementation, climate-related risk assessments and management, low-carbon banking products and services, and banks' public policy engagements and collaboration with other actors on climate change.
There is a growing desire among asset owners and asset managers for more robust climate-related disclosures and risk management from the banking sector. The recent issuance of recommendations by the Financial Stability Board's Task Force on Climate-related Financial Disclosures (TCFD) introduces new norms and expectations around disclosure in this space. However, the TCFD framework is voluntary and progress depends on investors pressing for action.
In the wake of the Paris Agreement, the banking sector faces an array of climate-related risks and opportunities. As providers of capital, banks have an essential role to play in ensuring that we meet the Paris Agreement goal of "making finance flows consistent with a pathway towards low greenhouse gas emissions and climate-resilient development". A staggering $93 trillion of investment is required by 2030 to limit global warming to two degrees and the private financial sector has a pivotal role to play in enabling the transition to a low-carbon future.
Isabelle Cabie, Global Head of Responsible Development at Candriam Investors Group, says: "As a result of climate change and the low-carbon transition, banks now face risks and opportunities that are real, wide-ranging, and material to investors. As long-term investors, better disclosure of climate risk allows us to judge how specific banks are performing compared to their peers, and so we ask that banks pay heed to this important call from the investor community."
Roland Bosch, Associate Director, Engagement at Hermes EOS, says: "In light of the recently issued recommendations of the TCFD, investors are seeking better disclosure from companies in sectors particularly exposed to climate change and global efforts to reduce emissions. We believe that the banking sector can do more to expand its disclosure of how climate risks and opportunities are being assessed and managed."
Lauren Compere, Managing Director and Director of Shareholder Engagement at Boston Common Asset Management, says: "Limiting global warming to less than a 2 degrees Celsius rise requires a major shift in the way we operate financially and economically. As climate risk becomes recognised as critical to banks, investors want to know whether this risk is being managed well and at the highest levels of the organisation."
Catherine Howarth, Chief Executive of ShareAction, says: "Millions of people have an interest in how these banks respond to climate change, whether as citizens affected by the frightening physical impacts we hear about almost daily now in the news, as pension savers whose funds invest in these banks, or indeed as customers of these banks. We are hugely encouraged that this substantial group of global institutional investors has come together to press banks for meaningful action on climate-related risks and opportunities."
The letter is part of a wider investor engagement initiative on banks and climate change. The announcement of this initiative comes ahead of Climate Week NYC, which brings together companies, investors, governments, and civil society to drive faster progress in addressing climate change.
Earlier this year, ShareAction published "Banking on a Low-Carbon Future", a guide for investors on engaging with banks on climate change.  In early 2017 Boston Common Asset Management released "On Borrowed Time:  Banks & Climate Change" as an update to their 2015 report highlighting progress but ongoing gaps in the global banking sector's climate performance.