Agri-tech and other types of environmentally-focused technologies are some of the top areas of investment in Nigeria and elsewhere in Africa, which is great considering that South Africa, Nigeria and Kenya are ranked as the three most popular investment destinations on the continent.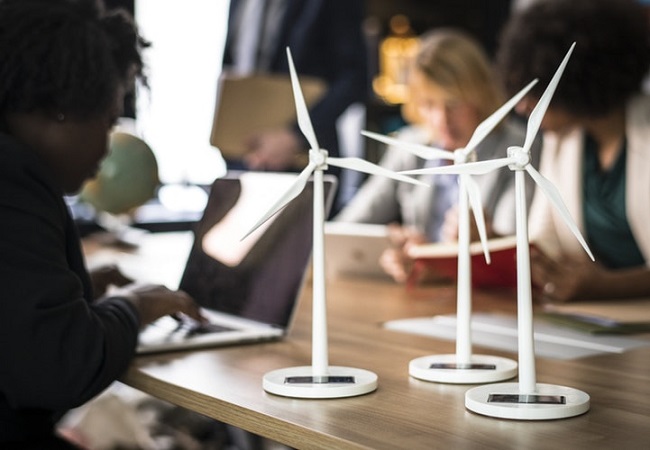 Following a recent article published by the New York Times regarding how people use technology to be more environmentally-friendly, countries around the world are taking note of various innovations that can not only help induce more environmental consciousness but also make it easier to live a green life. From investing in clean, green tech to utilising smart applications in everyday life that monitor our environmental impact, there are actually more than a few ways that technology and sustainable living go hand in hand.
Monitoring Your Carbon Footprint with Green Apps
Applications such as Haze Today make it easy to track the air pollution levels all around the world, not just in Nigeria. While it's important to know the levels of carbon monoxide, sulphur dioxide, ground-level ozone and particle pollution within your own community, it can be pretty sobering to take a look at the air quality in places such as China and India to really understand how each of our own carbon footprints impacts the global well-being. As startups around the world continue to invest in these types of technologies and make them more accessible to everybody, they will continue to raise awareness of the importance of taking care of our environment while also giving people the power to monitor it in real-time themselves.
Blockchain Revolutionising Environmentally-Friendly Purchases
Regarding environmental issues such as climate change and the sustainability of a product or company, many people have reported that what they truly lack is a certain level of trust that the production of what they are purchasing was really done in a "green" and sustainable manner. Seeing as blockchain makes data essentially tamper-proof, tech companies are beginning to look towards the technology in order to create supply chain receipts in order to let customers know exactly where their products are coming from. This is exactly the type of transparency and trust that many consumers are looking for in their everyday purchases. Blockchain technologies could serve to revolutionise the way that companies are required to do business, thus enhancing the overall sustainability throughout many supply chains.
Transforming Agriculture Through Technology
The environment is a precious resource, especially to African countries, as it accounts for more than 50% of the source of sustenance. The environment provides a source of livelihood, income and food to Nigeria and other African countries through agriculture, animal husbandry, fishing, hunting, and more natural industries, making it one of the largest areas that African tech startups are looking to invest in. By bolstering up the type of technology available to farmers and people working within the agriculture industry, startups can help create an industry that is thriving enough to support small Nigerian farmers.
Consumers all around the world are looking for ways to ensure they are engaging in sustainable transactions and purchasing products that help reduce their carbon footprint. As investors and innovators continue to dedicate time and resources to agri-tech and other green technologies within Nigeria and beyond, there will be only positive outcomes and benefits for the Earth and the people living on it.
By Cassandra Ally