As part of the activities of International Climate Change Development Initiative (ICCDI) to celebrate this year's International Youth Day (observed globally on August 12, 2018), ICCDI in partnership with BudgitCo hosted an event tagged ''Creating Safe Spaces for Youth'' on Tuesday, August 14, 2018 in Lagos.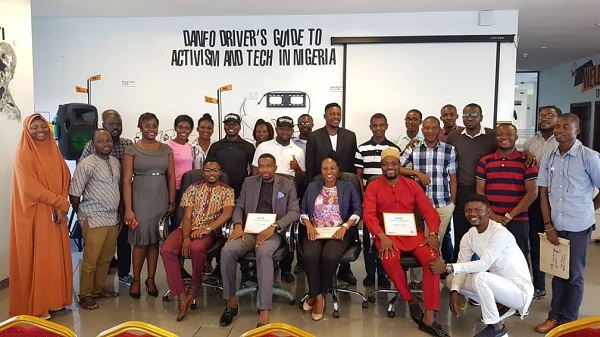 The event relates to the United Nations theme for the International Youth Day tagged ''Safe Spaces for Youth.'' The theme for this year was in line with Goal 11 of the 2030 Global Goals. The purpose of the event was how youths can efficiently engage in activities related to their needs and interests in areas of sports, environment and entrepreneurship in exploring their talents and potentials; participate in decision making processes and freely express themselves.
The event began by 2pm with guest speakers who have excelled in their diverse fields and endeavours. They include David Lanre Messan, Founder/CEO of Troggeurban; Chisom Mbonu-Ezeoke, the first and only female soccer analyst to have ever anchored on Super Sports Nigeria; and Chuks Anyaduba, Social Entrepreneur/Media Consultant.
Co-Founder, Olumude Idowu, in his welcome address, reiterated about the 2030 Global Goals and the need for all hands to be on deck. He also emphasised how the youths can expand their network in building a fruitful relationship with mentors and role models in their area of interest. Also, a representative of BudgitCo gave a speech on how BudgitCo, the business arm of BudgIT, successfully funded start-ups and helped entrepreneurs in achieving their dreams of owning a business.
This was followed by an engagement session where speakers decided to share their success stories as well as their challenges. Several key points shared by them was that whatever area of business you develop a strong interest in, be passion-driven about it irrespective of what others would do to want to make you quit. Challenges are bound to happen which would want to deter you from your focus and make you throw in the towel, but there is always a glimpse of hope in an environment of despair.  A good mentor is also needed very necessary for you thrive and keep pushing your goals and aspirations through all the daunting challenges.
The session was very engaging, which was followed by questions and answers session. The questions of lack of women's involvement in sporting activities, compared to their male counterparts were addressed; also, on how to promote your ideas and your project globally to make it a brand name were also addressed.
Idowu gave the closing remark with a presentation of an award plaque to the guest speakers while showering encomium on them for their great work and achievement in their endeavours. He also took time to express his appreciation for BudgitCo in making the year's International Youth Day a success.
By Idemudia Isaac (Research & Development, ICCDI Africa)