On International Women's Day (IWD) 2022, the Corporate Accountability and Public Participation Africa (CAPPA) has urged the Nigerian government to invest in inclusive social protection systems that confront the challenges faced by women and girls.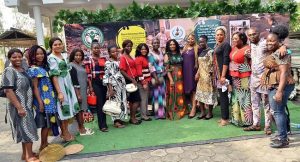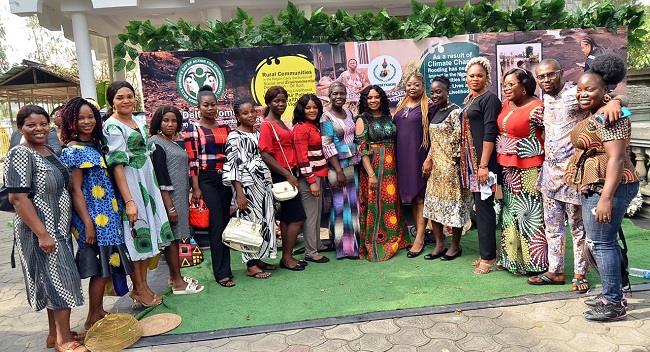 The IWD 2022 theme set by the United Nations is ''Gender equality for a sustainable tomorrow. #breakthebias''. It aims to advance gender equality in the time of climate crisis and raise awareness on the importance of institutionalising protective and democratic systems for the prosperity of women.
In a statement issued in Lagos, CAPPA said: "Like it is with other nations, from the home to the office, market, community, and boardroom, women's contributions to promoting the growth and development of the Nigerian society cannot be overemphasized."
It noted however that these accomplishments are often undermined by multifaceted discrimination, weak laws, harmful stereotypes, and biases that impede the realisation of gender equality. It stressed that there is no better time than the moment of this celebration to review Nigeria's commitment to breaking the shackles that bind women and girls from achieving their truest dreams and full human potentials.
CAPPA Executive Director, Akinbode Oluwafemi, said: "Women and girls are vital and constitute nearly half of the population in Nigeria, yet they continue to suffer marginalization in economic development, social, intellectual, and political spaces."
According to research, nearly two out of three (about 6.34) of the country's 10.19 million out-of-school children in the country are girls. This startling record is driven by a slew of limiting factors such as child and forced marriages, unsafe environments that expose women and girls to harm, enduring conflicts, especially in the northeast region of the country, absence of schools and supportive infrastructures in rural environments, including systematic gender biases that promote the exclusion of women from decision-making processes.
Oluwafemi maintained that, in the context of climate change and environment, poor access to water and clean environments, unscrupulous activities of extractive industries that have resulted in the terrible degradation of fishing waters and farmlands continue to worsen the living and economic conditions of vulnerable women who cater for families and rely on resources in affected environments to gain their livelihoods.
He noted that more worrisome is the fact that women are underrepresented in political spaces and consequently wield little or no influence in shaping responses to their circumstances.
"CAPPA condemns the rejection of fundamental gender equality bills by the National Assembly during the Constitution review session on March 1, 2022. Despite a sustained era of democracy in Nigeria, various efforts, interventions, and policy debates by gender advocates to promote equality, zero discrimination, and affirmative action for women at both local and national levels, legislators failed to utilise the golden moment to take a stand against gender disparity!"
The group noted that the status of women's emancipation in Nigeria may seem grim presently but not totally irredeemable.
"As we look towards the future, state authorities and relevant power structures can reverse the gender inequality trend in Nigeria by investing in inclusive social protection systems that confront the challenges faced by women and girls.
"In the spirit of the theme for this year's commemoration, we specifically ask the National Assembly to 'break the bias' by recalling and passing the discarded Gender Equality bills in order to legitimise the freedoms of women and girls in Nigeria by policy and practice."
CAPPA urged federal and state governments to incorporate comprehensive frameworks in governance processes that guarantee affirmative actions for women as well as put in place proactive accountability mechanisms that provide support and justice for all vulnerable women and girls at the frontline of conflicts, and ecological degradation perpetrated by criminal entities, and transnational corporations.