The destruction of the planet's forests is said to be advancing at a rapid pace. In the lead-up to the March 21 International Day of Forests 2021 and the UN Decade on Ecosystem Restoration 2021-2030, panelists from international organisations and civil society highlighted the threats due to global deforestation issues, the lack of effective regulation and the benefits of green urban infrastructure in an Online Press Conference, convened by Cities4Forests and organised by the REVOLVE communication group on Thursday, March 18.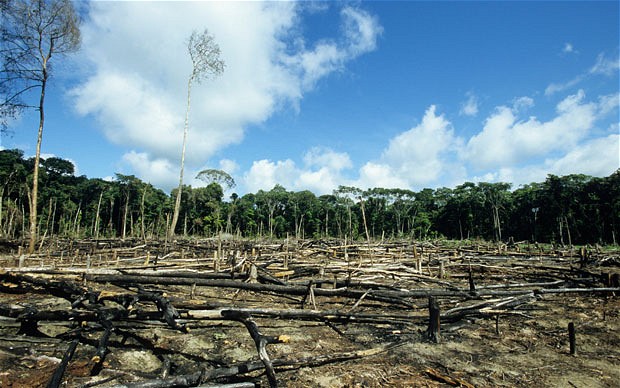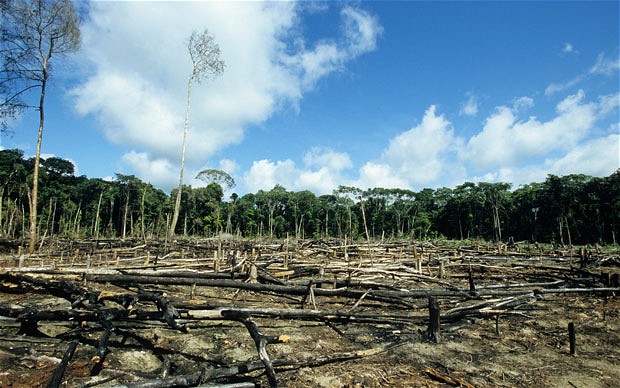 Forests cover about 30% of the world's land area; they provide people and nature with essential ecosystem services and goods but they continue to be cut down at an alarming pace globally, largely to feed man's consumption patterns.
A 2015 study in the journal Nature revealed that 46 percent of trees have been felled since humans started cutting down forests. Between 1990 and 2016, the world lost 502,000 square miles (1.3 million square kilometres) of forest, according to the World Bank – an area larger than South Africa.
Roughly 80 percent of this deforestation is linked to the expansion of agriculture, with land being cleared to make way for grazing animals and to grow crops. To explain and highlight global deforestation issues, REVOLVE, a Brussels-based communication agency, organised "Cities4Forests Day" with two online events for journalists and the global public.
Stuart Reigeluth, founder of REVOLVE explains: "Forests contain around 60,000 different tree species, 80% of the world's amphibian species, 75 % of bird species, and over 60% of mammal species. They help stabilise the climate, regulate ecosystems, protect biodiversity, support livelihoods, and provide hundreds of medical plants. Yet, we keep destroying them – and do not even call this destruction by its name. We tend to refer to it as 'a loss'."
The REVOLVE Group is a founding partner of Cities4Forests, a global initiative of nearly 70 cities working on the interdependence between forests and cities.
"As a communication group, our involvement and support for Cities4Forests focuses on outreach and stakeholder engagement; this is why we invited journalists to learn more about forests, become aware of their importance and destruction, and the increasing need to address deforestation issues globally," says Reigeluth. "We are very grateful to our panelists for having accepted our invitation to brief the media."
The Great Green Wall, and why the United Nations is launching the UN Decade on Ecosystem Restoration (2021-2030)
Forests are only one major category of ecosystems which support life on earth. To address issues related to the destruction of and need to restore all categories of ecosystems – from farmlands to freshwaters to grasslands, shrublands and savannahs, and others – the United Nations has declared the period 2021 to 2030 as the "UN Decade on Ecosystem Restoration".
Cities4Forests is an official partner of the UN Decade and is highlighting the Great Green Wall, an initiative launched by the African Union in 2007; it aims to restore Africa's degraded landscapes and promotes sustainable land management and ecosystem restoration of Africa's drylands.
"This initiative will transform the lives of over 250 million people in the Sahel, Sahara, Horn of Africa and other drylands", explains Dr. Elvis Paul N. Tangem, its coordinator at the African Union. "Once complete, the Wall will be the largest living structure on the planet – 8,000 km long and 17 km wide, stretching across the entire continent. The Great Green Wall is now being implemented in more than 21 countries across Africa and more than $100 billion have been mobilised and pledged for its support."
The "UN Decade on Ecosystem Restoration" will aim to prevent, halt and reverse the degradation of all ecosystems on every continent and in every ocean. It will officially be launched on June 5, 2021.
Effective global framework needed to regulate and stop alarming deforestation rates
As one important ecosystem, forests provide people and nature with essential ecosystem services and goods across local, national, regional, and global scales, including biodiversity conservation, climate change mitigation, water protection, food and energy, wood, and other raw materials for forest-based industries and bio-economy value chains. They also contribute to the achievement of nearly all Sustainable Development Goals (SDGs). However, they continue to be destroyed at alarming rates.
Ongoing research shows that most deforestation is man-made, and that an effective global policy response is needed to address the disappearance of the world's forests.
"The main problem is that there are currently too many uncoordinated regulatory processes that are creating trade-offs, conflicts, leakage effects and loopholes resulting in complexity and largely ineffective responses to halt global deforestation. These public and private 'International Forest Governance and Policy Arrangements' are not integrated with each other and they still do not effectively address the main drivers of deforestation such as forest risk agricultural commodities. They also let policy and market leakage effects compromise all regulatory efforts developed and implemented so far. As a result, they do not do much to address the underlying drivers and issues of deforestation," explains Dr. Metodi Sotirov, a Deputy Coordinator at the International Union of Forest Research Organisations (IUFRO) and Associate Professor in Forest and Environmental Policy at the University of Freiburg, Germany.
"If seriously coordinated and implemented across all exporting regions – mainly Brazil, Central Africa, South East Asia – as well as the consuming regions Australia, Europe, Japan, and North America, and, very important, 'middlemen' regions such as China, Vietnam and some others – problems of deforestation could be effectively tackled.
"This needs to apply across all supply chains in agriculture, forestry, bioenergy, and mining. In order to work, these efforts – and an effective regulatory framework – need to be global; emerging zero deforestation regulation in some countries or regional blocks, such as in the European Union and some of its Member States, is a promising policy choice.
"It may however be too little if not upscaled and replicated at the global level or it may even be counterproductive because it will divert the flows of forest risk commodities to less regulated markets and not be able to address the issues at the global level," Professor Sotirov elaborates further.
Nicole Polsterer, Sustainable Consumption and Production Campaigner at Forests and Rights NGO Fern supports a strong role and global leadership by the European Union: "Protecting the world's dwindling forests is critical for humanity's survival, as well as the planet's. It's essential that the EU – as a major importer of agricultural products grown or reared on land which was once forests – acts. It should do so by passing strong regulations and complementary measures, ensuring that EU citizens aren't complicit in driving deforestation through their consumption choices."
Green cities are healthy cities
A further topic of the Online Press Conference was the need for green infrastructure, nature-based solutions, and the overall importance of forests in and around cities as well as globally, in particular for the continuously increasing number of urban residents.
Tadashi Matsumoto, Head of Sustainable Urban Development Unit at the Organisation for Economic Cooperation and Development (OECD) stressed the importance of seeking "synergies" between development and environment, not seeing them as a "trade-off".
"Investment in green urban infrastructure would deliver remarkable health and wellbeing benefits, as well as a number of jobs, in addition to increasing climate resilience in cities. However, the data available is not always recognized by urban policymakers, and we should provide more evidence to support urban leaders in their decision making. National governments have a key role in mainstreaming green policies within urban policy, and aligning policies at the metropolitan and cross-sectoral scales for coherent and inclusive policies. An overall message is that we must not miss the 'building-back-greener' opportunity the COVID-19 recovery presents," says Matsumoto.