Alhaji Sanusi Abdullahi, Executive Secretary, Lake Chad Basin Commission (LCBC), says inter-basin water transfer from the Ubangui River in Democratic Republic of Congo is the only way to save the lake from extinction.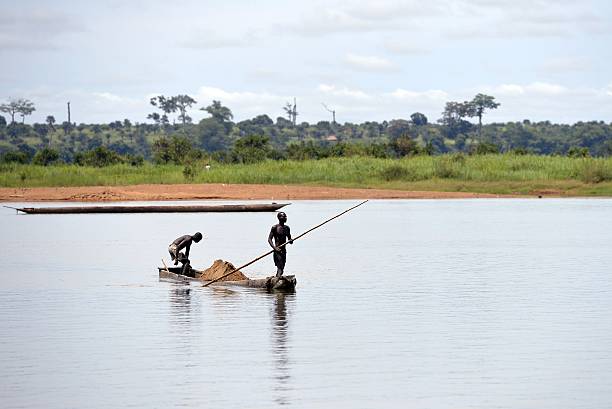 Abdullahi said this when he spoke to News Agency of Nigeria (NAN) on the sidelines of the ongoing International Conference on Lake Chad in Abuja on Tuesday, February 27, 2018.
According to him, the extinction of the lake is not acceptable as it is the major source of livelihoods for no fewer than 30 million people.
"There is no solution to the shrinkage of the Lake Chad that does not involve recharging the lake with water from outside the basin.
"Therefore, inter-basin water transfer is not an option but a necessity; otherwise we are faced with the possibility of the lake disappearing and that would be catastrophic for the entire Africa continent," he said.
He said that poverty, misery, loss of hopes and spread of violent extremism as well as human trafficking and migration in the Lake Chad basin had endured for too long and should be reversed.
He said that the Lake Chad area was facing the largest humanitarian crisis in the world, with seven million displaced people and no fewer than two million persons depending on humanitarian assistance.
The executive secretary said that famine and water distribution problems had become rampant in the area due to rapid population growth and severe droughts, thereby fuelling violence and continued conflicts.
He said that the non-payment of annual contribution by the member states of the LCBC had led to the inability of the commission to execute over 70 per cent of its programmes.
Abdullahi, however, commended the Federal Government for meeting its obligations to the LCBC via the payment of one million U.S. dollars annual dues.
NAN reports that the conference with the theme, "Saving the Lake to Revitalise the Basin's Ecosystem", is aimed at creating global awareness on the socio-economic and environmental challenges stemming from the shrinking lake.
The LCBC was established in 1964 to ensure the sustainable and equitable management of Lake Chad resources and the preservation of the ecosystems in its basin.
Members of the commission are Nigeria, Cameroon, the Central African Republic, Chad, Libya and Niger.
By Tosin Kolade