An environmentalist, Mr Lot Kaduma, has called on the Federal Government to integrate the evolving green building technology into Nigeria's National Housing Policy.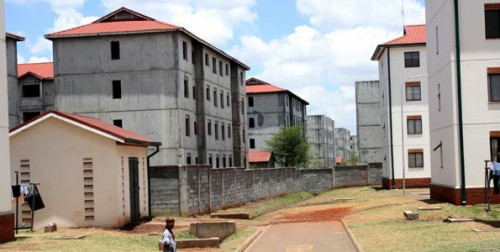 Kaduma, an architect and sustainable cities campaigner, made the call in an interview with the News Agency of Nigeria (NAN) in Lagos on Friday, April 13, 2018.
He said that integration of the technology into the National Housing Policy would help to mitigate the effects of climate change in Nigeria.
According to him, green buildings evolved from the green technology concept, designed to mitigate or reverse the negative effects of human activity on the environment.
Kaduma said that embracing green buildings in Nigeria was the way to go, to make the environment friendly to people.
He pointed out that the construction industry constituted a major source of climate change, owing to toxic emissions from non-green buildings.
"The construction industry is a major contributor to climate change, where buildings alone account for over 30 per cent of the world's greenhouse gas emissions.
"This requires increased awareness among stakeholders in the Nigerian construction industry and the need for a strong buy-in of green building by the stakeholders to ensure its quick adoption in Nigeria.
According to him, a key issue that affects the practicability of green buildings in Nigeria is the level of technical Knowledge available within the construction sector.
"Construction professionals, manufacturers and artisans will need to acquire new skills in the aspect of design, construction and management of green buildings in Nigeria."
Kaduma also called for the incorporation of the technology into the curriculum of tertiary institutions and professional bodies in the country.
"The technology should be a requisite for professional certification and advancement in professional bodies like the Nigerian Institute of Architects (NIA), Nigerian Society of Engineers (NSE), Nigerian Institute of Builders (NIOB) and the Nigerian Institute of Quantity Surveyors (NIQS)."
The architect said that the long-term benefits of a green building outweighed its high cost implications.
"There is a general perception that the initial cost of green buildings is higher than regular buildings.
"But recent advancements in the green technology industry have led to a fall in the price of green buildings.
"The global community has set a goal to ensure that all buildings are Net-Zero Green Buildings by 2050," he stated.
NAN learnt that the Heritage Place on Lugard Avenue in Ikoyi, Lagos, is Nigeria's premier green building.
The building is reputed to be the first to achieve the leadership in Energy and Environmental Design (LEED) certification in both design and construction.
Nestoil Towers in Victoria Island in Lagos, completed in 2016, is also cited as another LEED certified green building in Nigeria.
Others are the Eco Village in Port Harcourt and the Abuja Technology Village, which will be inaugurated next year.
By Mercy Okhiade