The Institute for Agricultural Research (IAR), Ahmadu Bello University (ABU), Zaria, says it has developed maize, sorghum and other crops seed varieties that can withstand flooding.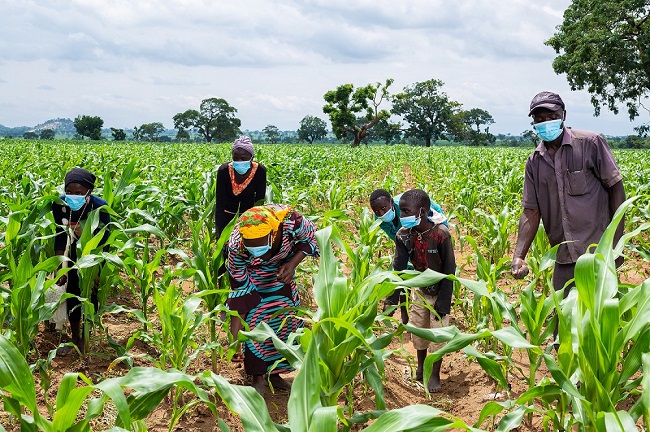 The institute said the new seeds would resist flood menace for a period of time to cushion the effect of climate change on agricultural investments.
Prof. Mohammed Faguji, the Executive Director of IAR, made this known during an interview with newsmen in Zaria, Kaduna State, on Thursday, September 29, 2022.
Faguji noted that the flood and drought being experienced in several areas were evidence of scientific findings which confirms the effect of climate change to the environment.
The executive director, therefore, urged key stakeholders in the sector to put in place practical means of mitigating the effect of climate change.
He added that, going by the scientific prediction, the region may likely stay around with this kind of unfortunate natural disasters for a very long time to come.
"Even though flood occurs annually in Nigeria, this year it was extra-ordinary,'' the executive director said.
He added that one of the measures adopted by the institute was the development of maize seed variety that can withstand flooding for a period of time.
"From maize we want to expand to sorghum and later in future we will look at how some other crops can be effectively produced under flooded situation.
"We have developed drought tolerant variety of maize and we have commenced the development of flood tolerant variety.
"The research is promising; we have identified some genotypes that would lead to developing good varieties,'' he said.
According to him, the flood is so significant that it is estimated that over 30 per cent of agricultural investments in states such as Jigawa, Kogi, Kebbi and some parts of Kano and Bauchi will be lost.
"Therefore, this will naturally translate into shortage in the annual harvest of grains and other agricultural products which consequently results in shorter supply of food items to Nigerians.
"We all know the relationship between demand and supply theory; if the demand supersedes the supply as in this case.
"Our own internal supply of food items will be affected grossly as the result of the incidence and naturally we should expect rise in the prices of items.
"This rise in the price of food is different from the earlier ones which Nigerians were complaining against."
He appealed for a carefully designed interventions towards ensuring that the food supply system maintains its natural equilibrium, urging government to encourage farmers to farm against next year and any part of this season.
The executive director said there were people who were anxiously waiting and advocating for the importation of food uncontrollably into the country, pointing out that "such importation which is completely not in our interest''.
Heowever, he said the food importation, if necessary, must be controlled.
By Mustapha Yauri